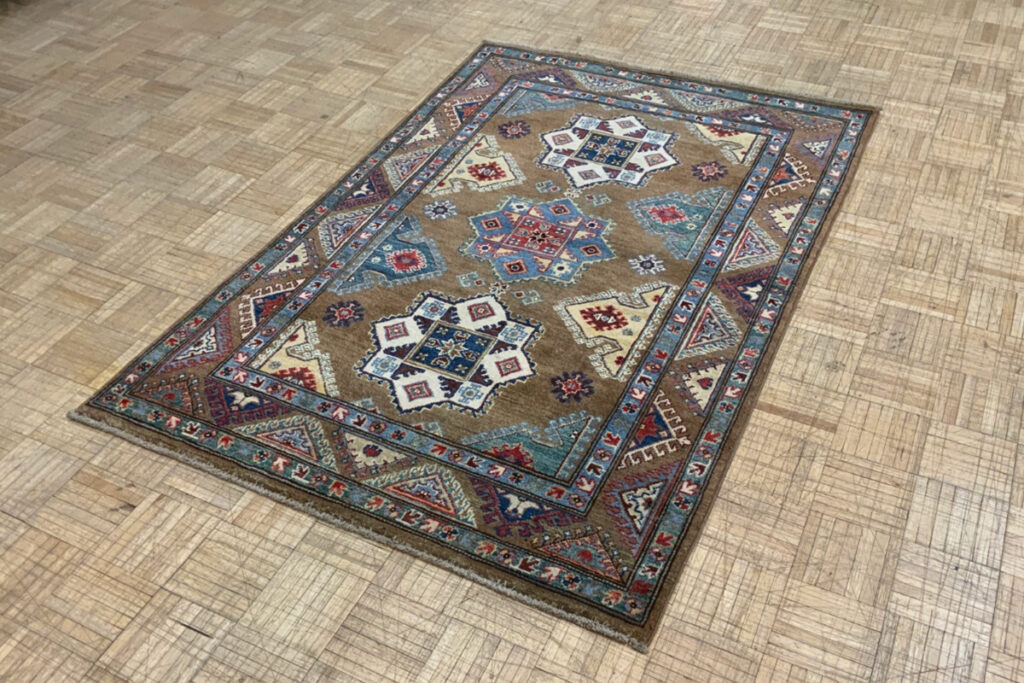 Searching for a unique piece of art to elevate your interior? Why not a handmade rug with so much detail and beauty it could belong in any gallery!
Rugs like our #TiftTuesday pick "NEW 4FT. X 6FT. TRANSITIONAL KAZAK" are an enchanting addition that favor distinct geometric and tribal characteristics like medallions, diamonds, arrows, and flowers. With its brown and navy base and light, red, and white accents, it's a rug that can easily compliment your existing decor.
Browse more new Kazak rugs online at EastCoastRugs.com.