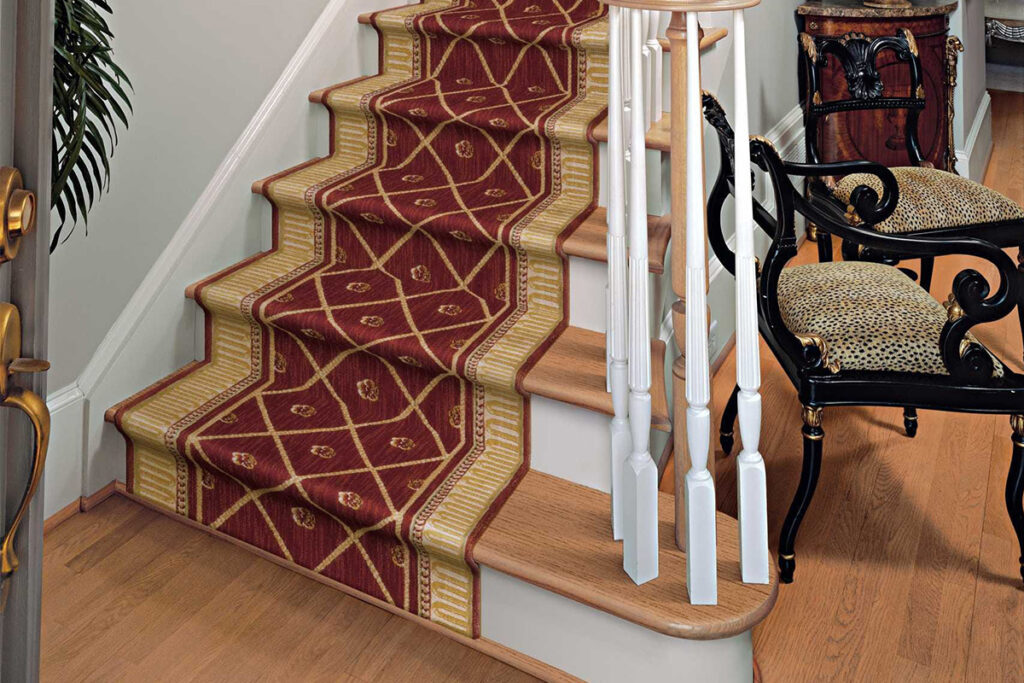 Stair Runners
Soft. Unique. Beautiful. Durable.
When it comes to buying carpet for your stairs you want something beautiful and durable that will also represent your unique needs and personality. And you want it to be affordable. There's no one better to help recommend the carpet you're looking for than the experts at David Tiftickjian & Sons.
With over 300 styles, David Tiftickjian & Sons has a wide array of stair runner carpet to fit any stairwell.
Stair Runner Brands We Carry






Stair Runners are Perfect For:
Single Landings
"T" Landings
Angled Landings
Curved Staircases
Straight Staircases
Double Landings
Pie Steps
Stair Runners are sized to fit your space. Any broadloom carpet can be custom cut to fit your stairwell. Edge colors can be customized to create a more contemporary look.
Advantages of Stair Runners
Stair runners are beautiful but they don't only serve an aesthetic purpose. Runners protect your hardwood floors from being scratched or damaged. The extra cushioning from a stair runner will protect your wood from all that foot traffic. Or perhaps your stairs are already a little damaged. Runners can be a cost-effective way to redesign your home.
The extra cushioning a stair runner can provide also gives you extra traction when walking up and down the stairs. Hardwood floors can be slippery. A rug will give you a better grip and can prevent potential falls.
And many more!
Interested in Getting A Stair Runner Rug?
Contact Us Today To Get Started