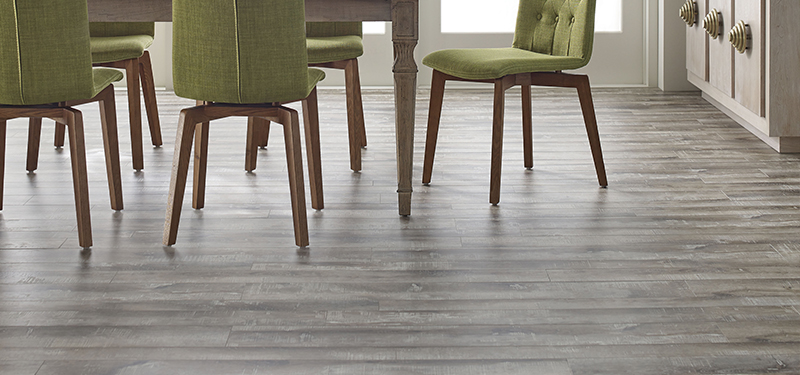 Luxury Vinyl Flooring
Popularized in the mid 20th century, vinyl flooring has become a popular option for homeowners wanting the look of wood, stone, or ceramic floors, but don't want to pay the high cost in obtaining them. Vinyl flooring is a durable option that can mimic the look of wood, stone, and ceramic, but for a fraction of the cost. This surface provides a slip-resistant and easy to clean surface that is also comfortable to walk on. The main reason why vinyl is a preferred option is that it is easy to clean, which provides great health benefits.
Vinyl flooring is created in layers.
The base layer supports all the layers above it.
Next is a layer of fiberglass which keeps the sheet flat.
A cushion layer is next and it adds bounce and texture.
The pattern layer supplies the sheet's color and its looks
The Wear layer protects the pattern layer
Lastly, the top coat adds sheen and protects the wear layer.
With a variety of patterns and textures available, there are vinyl options for those who want the traditional look of hardwood or for those who want to go in a more modern direction. Plus, your vinyl floor will be water and stain-resistant, versatile and provide good durability for the cost. This makes vinyl the go to flooring option for kitchens, bathrooms, kids rooms, utility rooms and basements.
No matter what kind of floor you choose, Tiftickjian & Sons is here to help.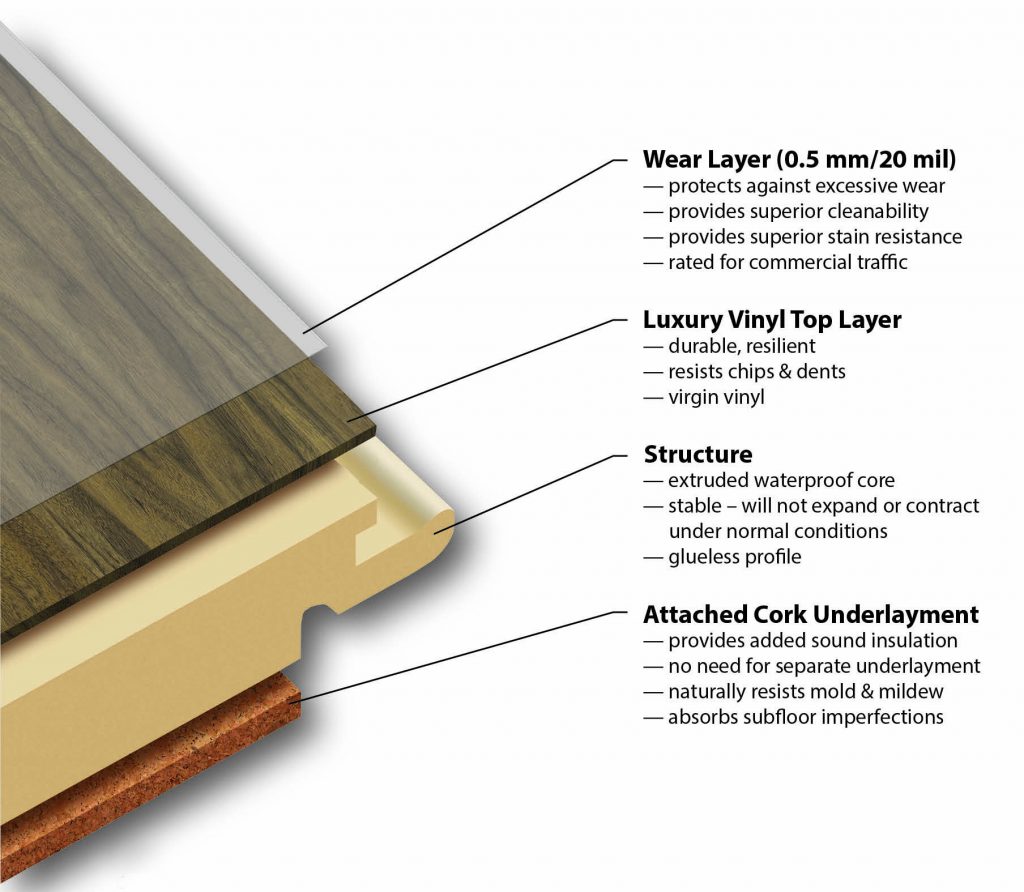 Contact us today at info@tiftrugs.com for inquiries or to schedule a consultation and measurements.