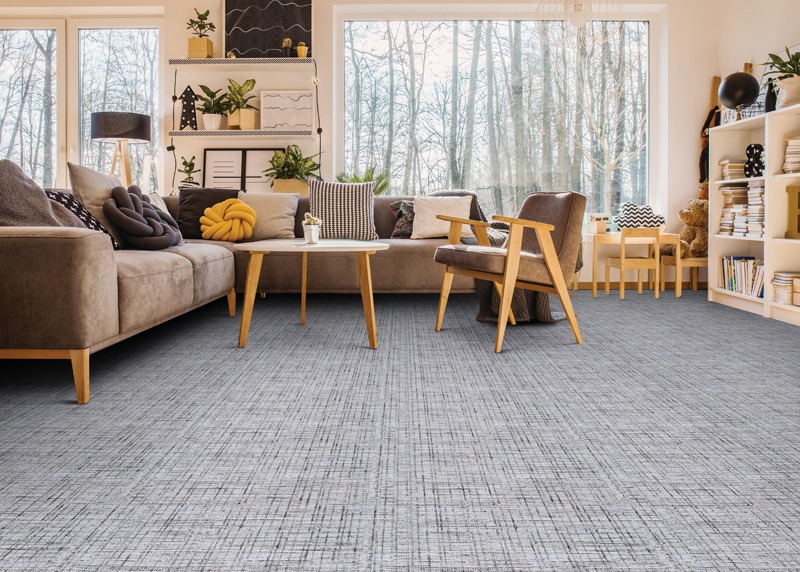 The same way a blank wall makes a room feel unfinished, a plain carpet––especially in a large room––can contribute to a room's lack of character.
When searching carpet, look for styles that have movement. Abstract or geometric patterns add visual depth which naturally draw the eye around the room, and subtle striations add color depth to complement other tones through the room.
If you think broadloom carpet is out of your budget, think again. With a wide range of options, let David Tiftickjian & Sons find the perfect match for you. Contact us today for more information or to get started.
Featured Broadloom Carpet: Creekside (Granite) by Couristan