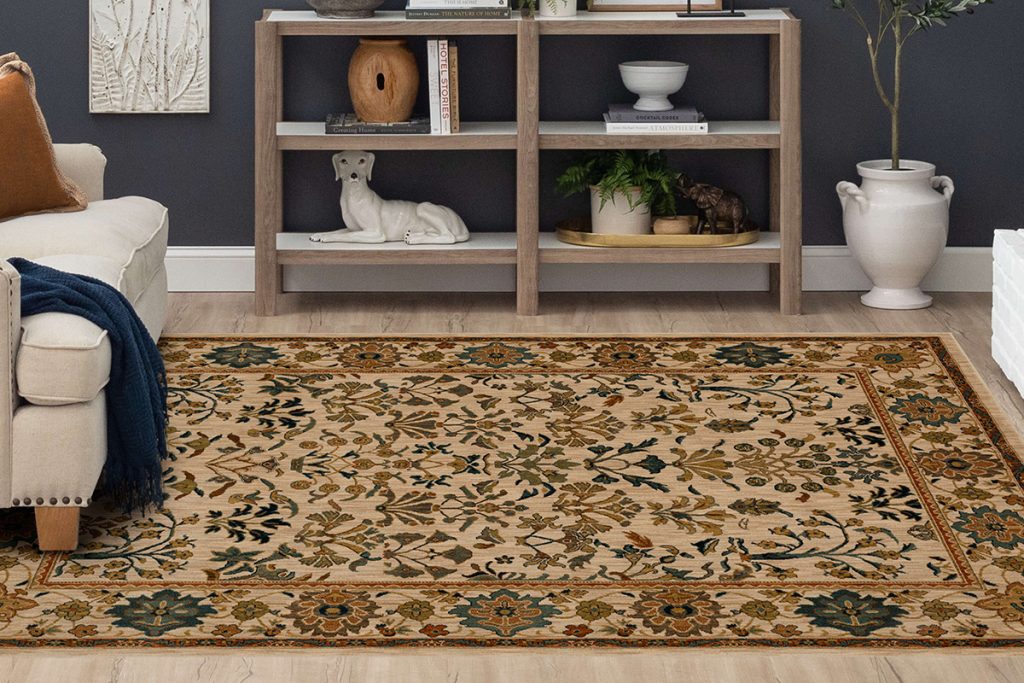 We may love hot summer days but we also love the occasional break from the heat.
Before you crank the AC to cool off your interior spaces, get a stunning area rug from the Spice Market by Karastan Collection!
Lay it over your hardwood, vinyl, or tile floors to keep your feet warm while:
Getting in or out of bed
Standing at a sink
Sitting at the dining room table, in a chair, or on a couch
Working in a home office
Rugs like "Spice Market Clarevale Vanilla" come in a variety of sizes to fit your desired space and feature Mediterranean hues and deep jewel tones––a great addition to any home!
Contact us today at tiftrugs.com to get started on finding the right Spice Market rug for your family.