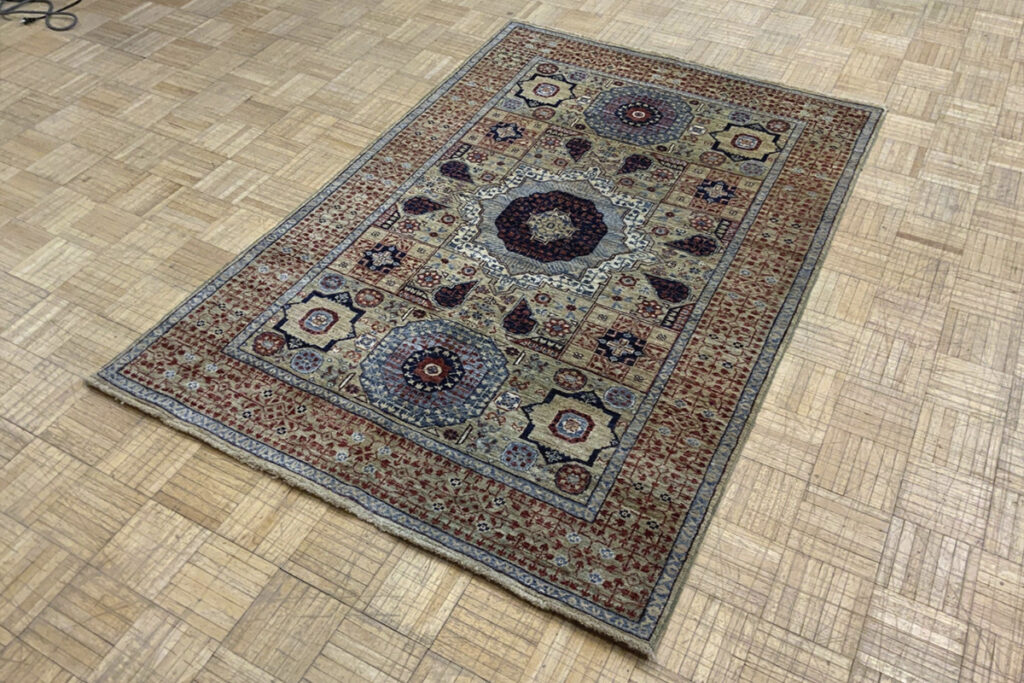 The holidays are often spent with friends and family. If you intend to have guests come to your home to share a meal and an evening together, use an area rug to create a gathering space away from the dining room table.
Lay down an area rug like "NEW 4FT. X 6FT. TRANSITIONAL MAMLUK" and arrange your furniture around it. This way guests can sit on a couch or chair, or curl up on the rug for a cozy, inviting atmosphere. Plus a mamluk rug, with its large central medallion and geometric motifs, can also serve as a great conversation starter!
Buy this rug today at EastCoastRugs.com or visit our Downtown Buffalo Showroom to shop in person.