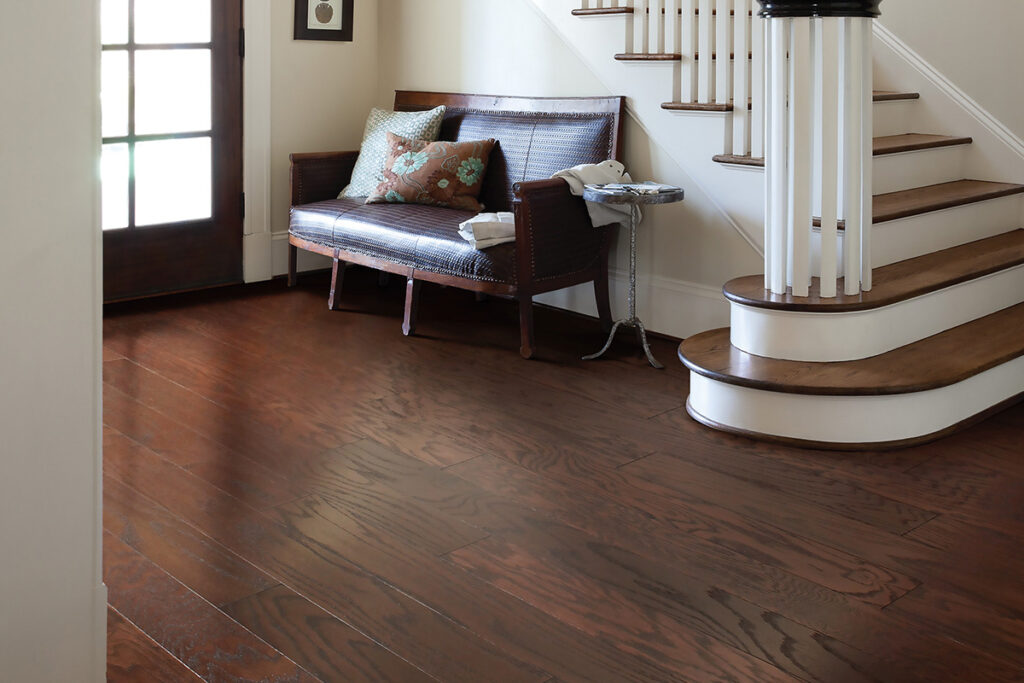 Ready to make the switch from that 25 year old carpet to fresh new hardwood flooring? Now is the perfect time!
One of the main benefits to installing hardwood in winter is dry air. Winter might be known for its precipitation but there is little to no humidity, meaning there is no moisture in the air to get underneath the floorboards during installation. This prevents the formation of mold and mildew.
Professional installers (like David Tiftickjian and Sons) can also acclimate the boards before and during the install process so when the boards are exposed to higher humidity levels come spring and summer, your floorboards won't expand.
Let our professional hardwood installers give you the floor you've always wanted! Contact us today at 716-634-8835.
Featured Hardwood: Albright Oak 5 (Coffee Bean) by Shaw Floors