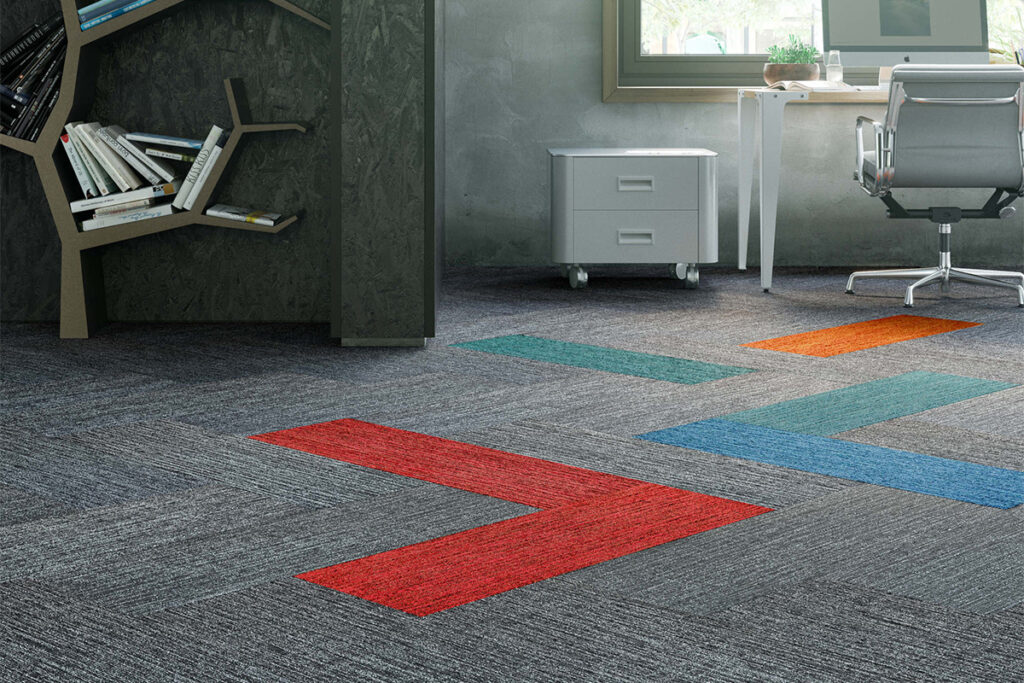 Every business has a brand they carefully curate so that customers can easily recognize their product and services. The same way you brand a business card or a t-shirt, brand your office spaces!
Sure, wall decals or paint are great ways to incorporate brand colors but we recommend starting from the ground up with colorful commercial carpeting.
Commercial carpeting will not only reflect your brand's identity, it will:
Increase traction and improve safety by reducing the risk of slips or falls
Dampen ambient sound like typing, ringing phones, and talking so your employees have a more productive work environment
Improve the office aesthetic so your business doesn't come off as flat, boring, or dated
As a business owner, the advantages of commercial carpeting go on and on! Take the first step and contact David Tiftickjian & Sons at 716-634-8835 to start your next flooring project.
Featured Commercial Carpet: Color Balance Tile by Mohawk Group