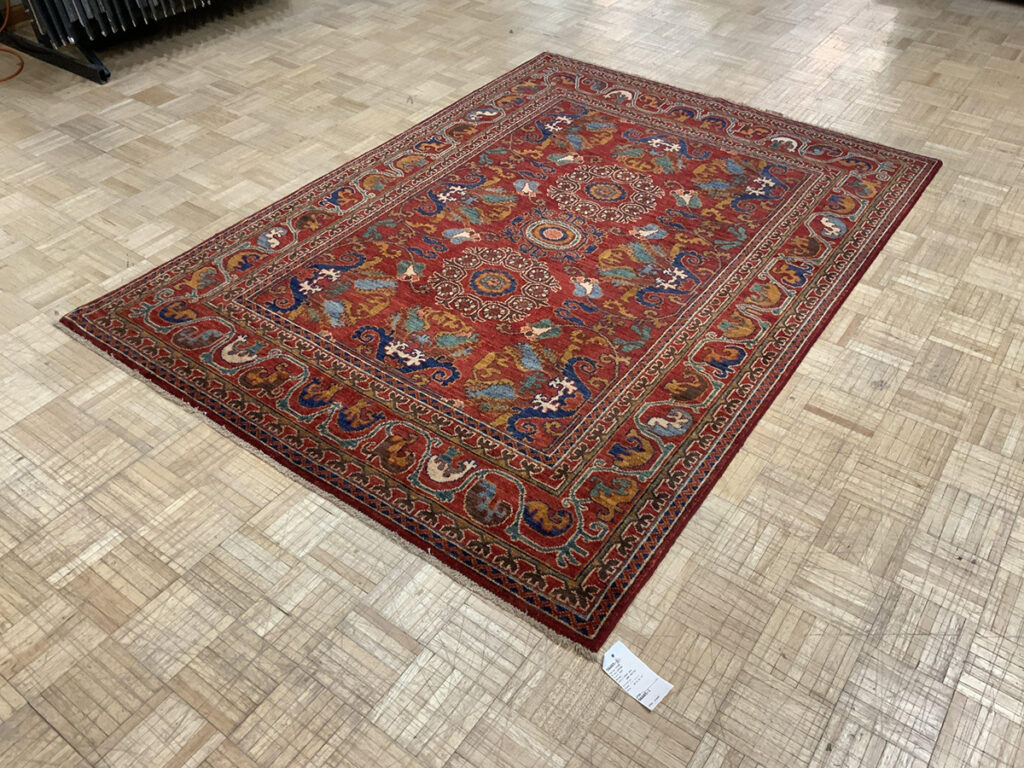 The color red carries so many meanings. It's the color of love and passion. It signifies importance. (Think about Hollywood's red carpet.) In some cultures it's the color of prosperity and happiness, or of good luck.
Bring warmth, happiness, luck, and love into your home with #TiftTuesday pick "5FT-X-7FT TRANSITIONAL TABRIZ," a new, handmade rug with a deep red base and gold, blue, and cream accents.
Does red not fit into your decor's existing color scheme? Browse our vast array of rugs online at EastCoastRugs.com!