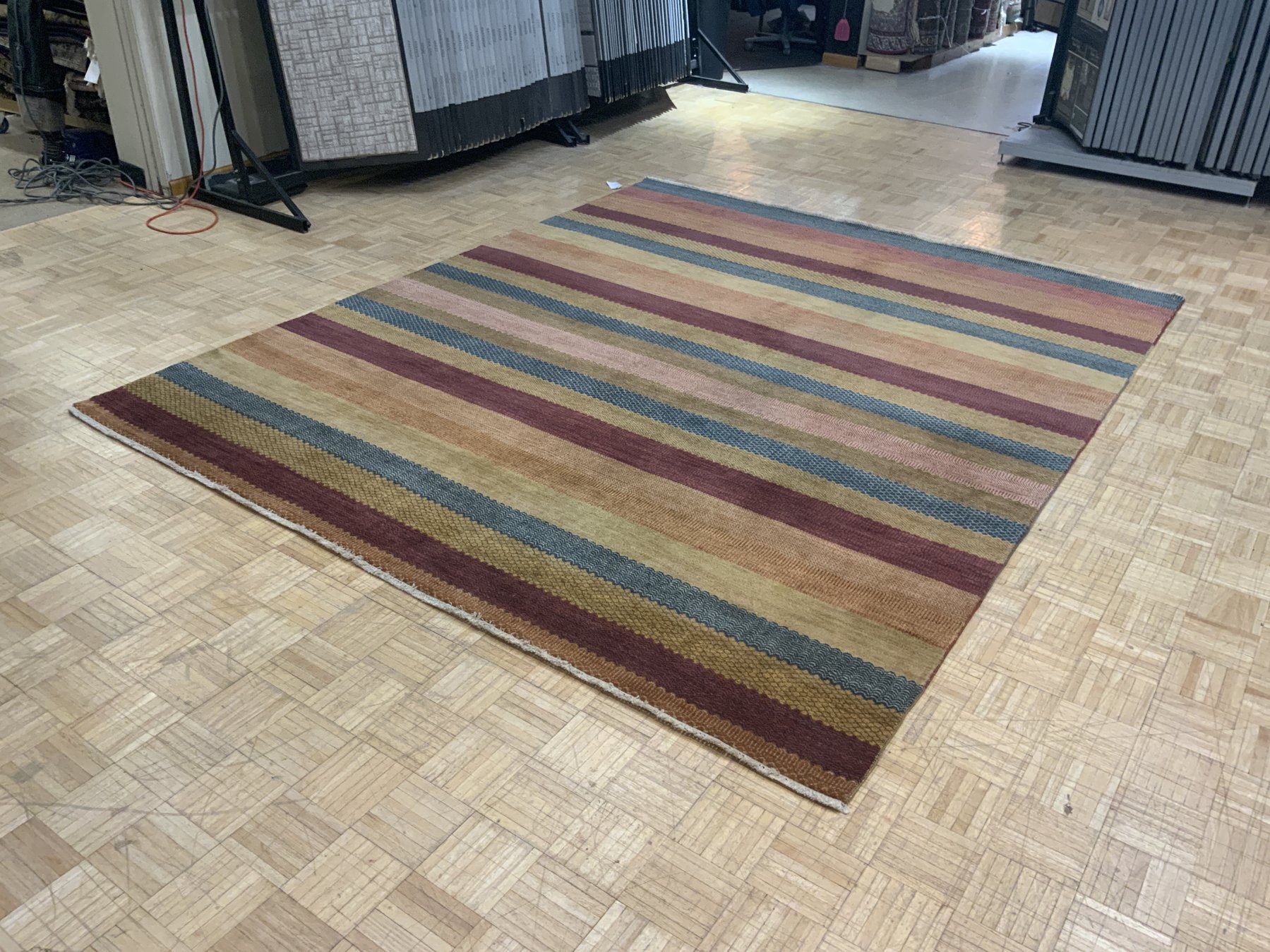 Winter is still weeks away but as we approach the autumnal season, give your interior a fresh facelift for fall. Pieces like "8×10 Modern Modern" capture the colors of autumn in an elegant array of stripes.
As an 8×10 area rug, it's a great size for a living room or study, or for an open concept floor plan that needs a little extra structure. Define individual spaces and protect your hardwood in areas that see the most foot traffic with a new rug from David Tiftickjian and Sons.
Shop new, used, and vintage rugs online at EastCoastRugs.com or visit one of our two WNY showrooms today!