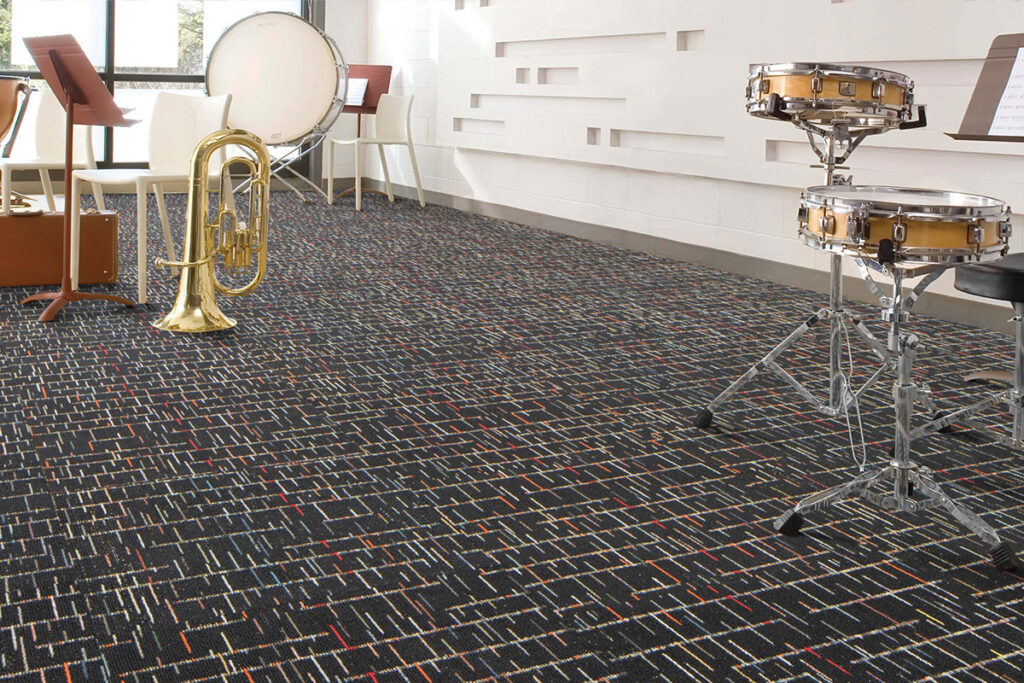 From the music room to the teacher's lounge, you want students, staff, and faculty to feel comfortable, confident, and creative. Don't let dingy tile or damaged carpet diminish the atmosphere.
With quality commercial carpeting from David Tiftickjian and Sons you can bring color into your school with high-quality flooring that will reduce ambient sound and enhance classroom aesthetic. Carpets like "Mixology" feature a kaleidoscope of color from repurposed yarn for a floor that also promotes a positive impact on the environment!
Learn more about our commercial carpeting services at TiftRugs.com or by calling 716-634-8835.
Featured Carpet: Mixology (Posture) by Mohawk Group