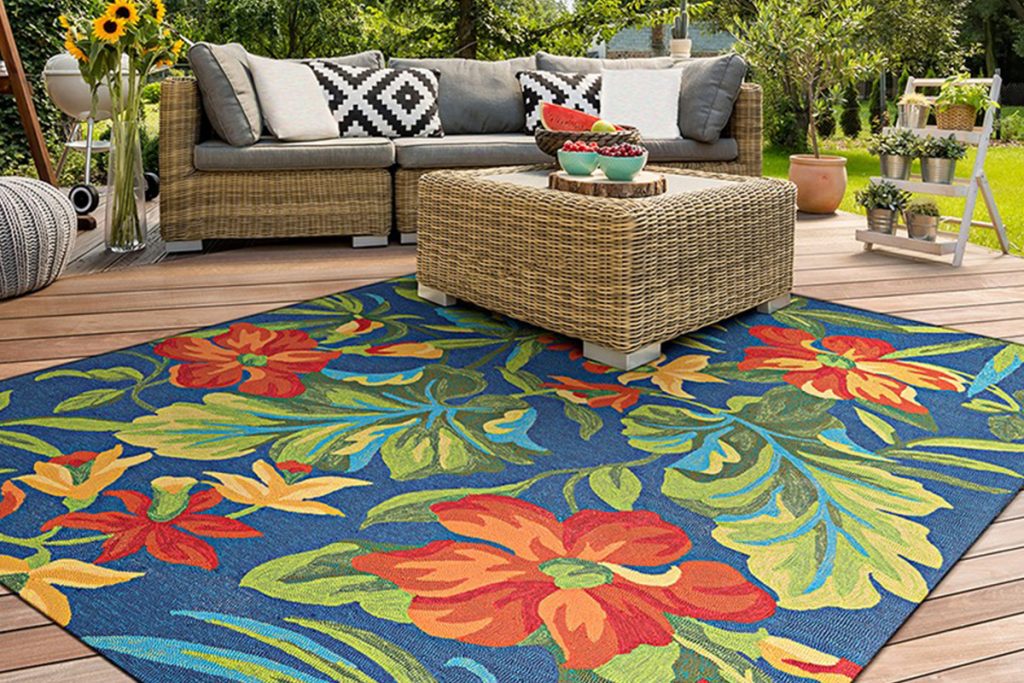 Create a tropical oasis in your own backyard with an indoor/outdoor rug from Tift Rugs and Couristan!
Bold colors combine with tropical flowers and leaves to transform your outdoor living space by:
Adding summery hues
Protecting your deck from increased foot traffic
Reducing your risk of slipping or falling (A bonus for anyone with a pool!)
Creating a cool spot for young kids to play safely without burning their feet on hot cement, wood, stone or brick
Anchoring patio furniture so it doesn't blow as easily in the wind
Don't let the summer pass you by without an indoor/outdoor rug! Contact us today tiftrugs.com to get started.
Featured Indoor/Outdoor Rug: Covington Tropical Orchid (Azure-Forest Green-Red) by Couristan