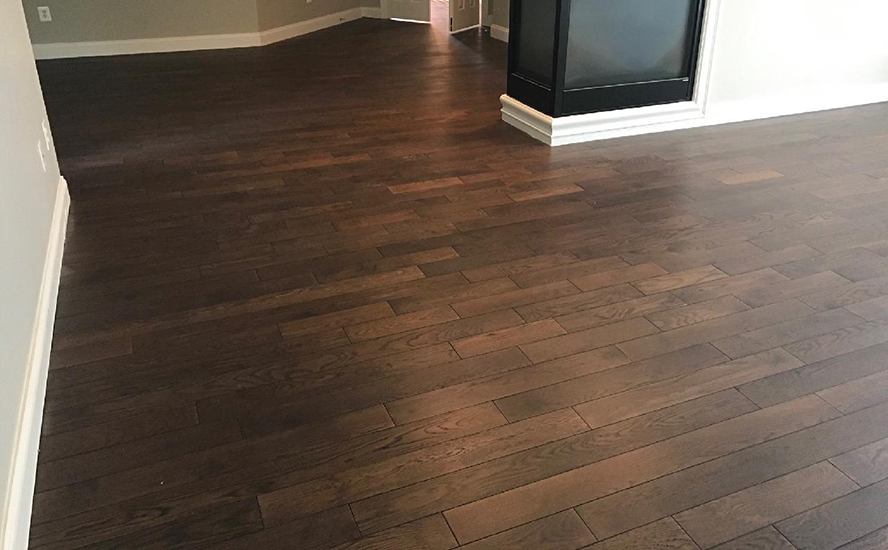 Eager for hardwood flooring but unsure whether to go dark or light?
Dark shades of hardwood offer a variety of aesthetic benefits such as:
1. Longer-lasting color and reduced fading.
2. Provides a natural, richer look.
3. Creates a dramatic contrast with lighter walls, furniture, area rugs, or cabinetry.
4. Increases your home's resale value.5. Makes large, open spaces feel less cavernous and more homey.
With a variety of color options from modern grays to classic darks and lights, turn to David Tiftickjian & Sons for your next hardwood flooring project. Contact us today to get started or to schedule your hardwood installation!
Featured Hardwood: Hardwick American Oak (Green Mountain) by Johnson Hardwood