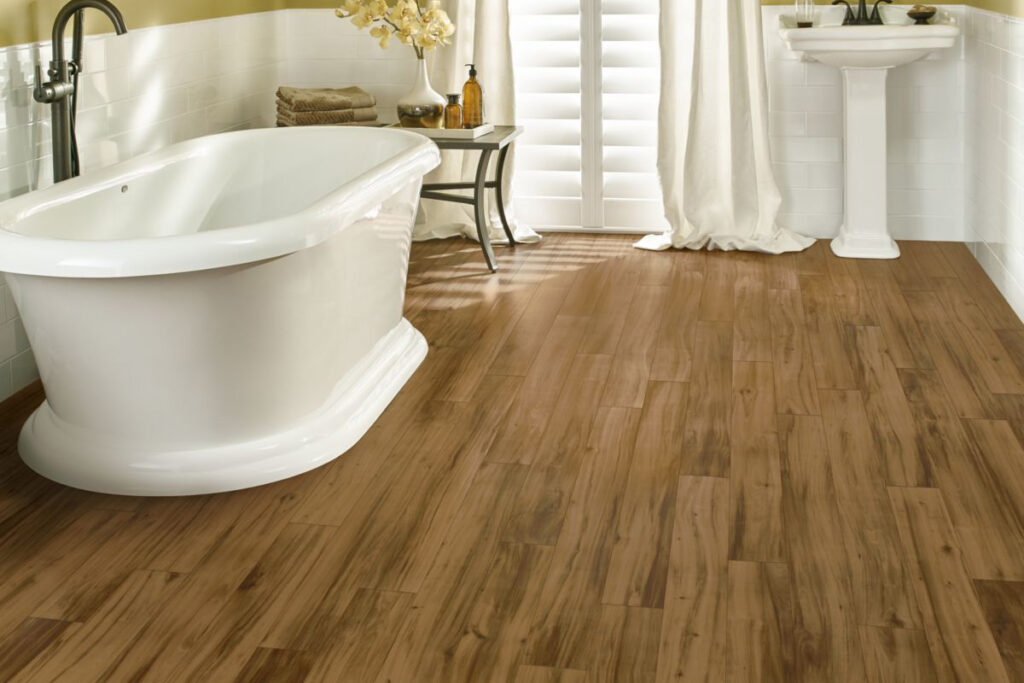 Does the thought of a new year have you thinking "out with the old and in with the new?"
When it comes to bathroom remodels, you want a flooring option that will withstand exposure to water and humidity without swelling, buckling, or losing integrity: luxury vinyl.
Luxury Vinyl is the water-resistant, scratch and stain resistant flooring that will take your bathroom to the next level. Mimic the look of hardwood or stone and transform your bathroom into a relaxing oasis!
Featured Luxury Vinyl: Arbor Orchard Luxury Vinyl Tile – Apple Cider by Armstrong Flooring