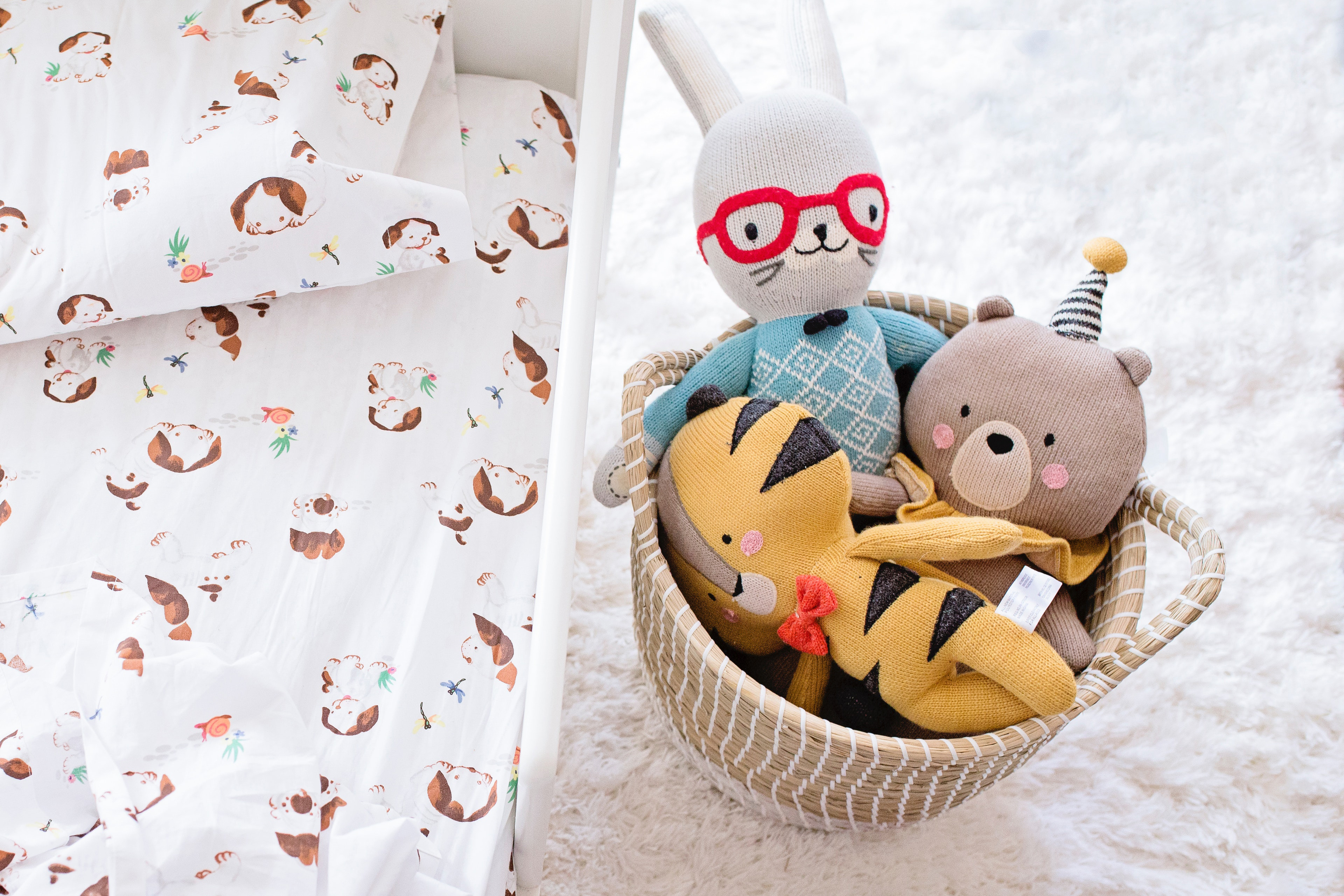 When you think about it, it would make sense for a child's room to have flooring that is different from the rest of the house. Children are unusual creatures with needs that are far different from adults. The type of flooring you choose is going to have an effect on how your child is able to interact with their space. A child's bedroom should reflect the comfort and safety of the child.
Ages and Flooring Criteria
Children have different needs depending on where they are at in life. From the crawling stage (about 6 to 9 months) to the end of their floor-dwelling years (8 to 10 years), the floor you choose should reflect their specific age requirements. These include:
Comfort (Warmth and Softness)

This is more for the parents. Parents who play with their children on the floor prefer comfort to hard, cold floors.

Cleanability:

Another big thing for parents. Kids make messes. Take into consideration that your floor will need to be cleaned after spills and other messes.

Durability:

These are the same concerns as if you were to have a dog. Floors need to be durable to hold up to scratches, gouges, and dents.

Sound:

This is more about the layout of your house. If your child's room is located above an important room, you may want to soundproof by using soft flooring such as carpet.
Flooring Options For Kids Rooms
Wall To Wall Carpet
In terms of comfort level, carpet is the way to go. Wall to wall carpeting has long been a classic choice for homes with children. If you love to play on the floor with children, you may want to throw caution to the wind and install good, padded wall to wall carpeting. This surface acts as a cushion and helps prevent injuries by padding trips and falls. Carpet also acts as an insulating buffer across the entire floor, cutting down ambient noise generated by children stomping, playing, and jumping. When looking for greater durability and color-fastness, stick with nylon, polyester, and polypropylene.
Carpet Flooring Drawbacks
A big drawback for carpets: They are hard to keep clean. Kids are messy and carpets will stain easily, making lighter, solid colors are a bad idea in these spaces. The fibers tend to attract and retain dirt and dust, which can contribute to the air quality of the area. In addition, if spills happen and are not dealt with quickly, you can end up with mold issues.
Luxury Vinyl Floors
If you are looking for an option that mimics the look of hardwood without the hefty pricetag, try luxury vinyl. Vinyl is inexpensive, low maintenance, resistant to stains, resistant to water, and difficult to damage through ripping and teaching. In most cases, vinyl is the perfect choice to stand up to daily life with children.
Luxury Vinyl Flooring Drawbacks
The major drawback to vinyl is that it is not natural. When manufactured, this material creates toxins that are either stored or released into the atmosphere. Some low-quality vinyl floors will also have emissions for days or weeks after installation, which can lower the interior air quality of the child's room.
Cork
This is a unique option for your child's room. Cork flooring is a good compromise between carpet and hardwood. It has the look of hardwood, but is very soft and yielding beneath your feet. It can also be made softer by using thicker tile materials. Compared to carpet, cork is easier to clean. Stains will eventually settle into cork if it is not sealed, but if you get to them quickly enough, you'll never know they were there.
A unique quality of cork is that it is antimicrobial. This material will naturally repel the growth of mold and other microorganisms. Cork is also antistatic, so dirt and dust won't stick to it like it does with carpet. You only need to vacuum or sweep periodically to keep cork clean.
Cork Flooring Drawbacks
While cork is very soft, that also means it can be damaged easily. If you have pets, especially large dogs, their untrimmed nails can scratch and destroy the surface. The hard edges of toys can gouge, tear, and rip the material. However, if you use cork tiles, you simply need to replace individual pieces as they become damaged as opposed to the whole floor.
---
No matter what kind of floor you choose, Tiftickjian & Sons is here to help. Your floor should represent your family's own unique style and personality. Having high-quality, affordable options allows you to build your child's dream room without breaking your budget. The experts at David Tiftickjian & Sons will help you find the ideal floor for your home or business.