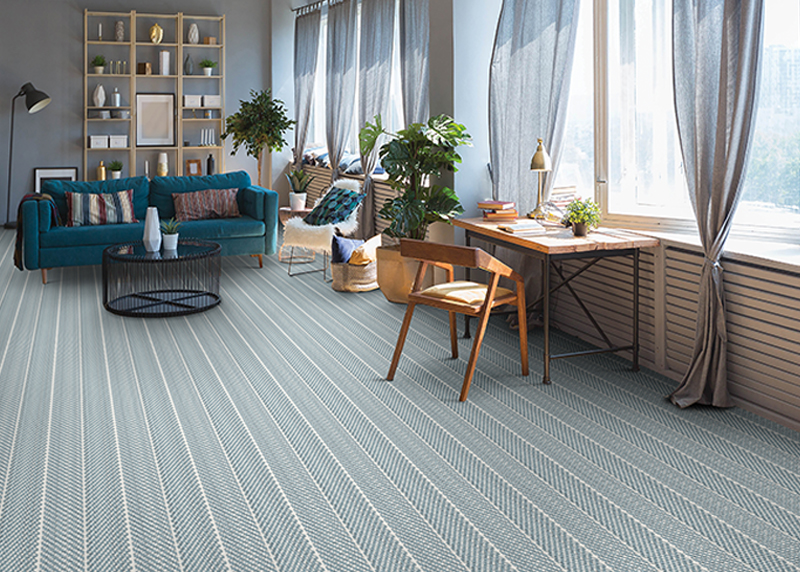 Having carpeting in your home office is always ideal because it provides:
• Noise cancellation to reduce ambient sounds bouncing from other rooms inside your home.
• A soft surface to rest your feet on versus hard laminate or cement flooring in commercial buildings.
• The creative freedom to design a space that elevates your mood, reinvigorates you, and increases productivity.
When choosing a carpet, look for one with a low pile to allow easier movement for office chairs on wheels. Don't have a rolling chair? That's fine! You can still look for low pile carpets or look for broadloom carpeting made of wool. Wool is a non-allergenic fiber that is naturally resilient and stain-resistant. Perfect for any room in your home!
Need help choosing a carpet that fits your office aesthetic and won't break your budget? Stop by our Williamsville Showroom and let our flooring professionals assist you!
Featured Carpet: Canterbury (Soft Blue) by Couristan