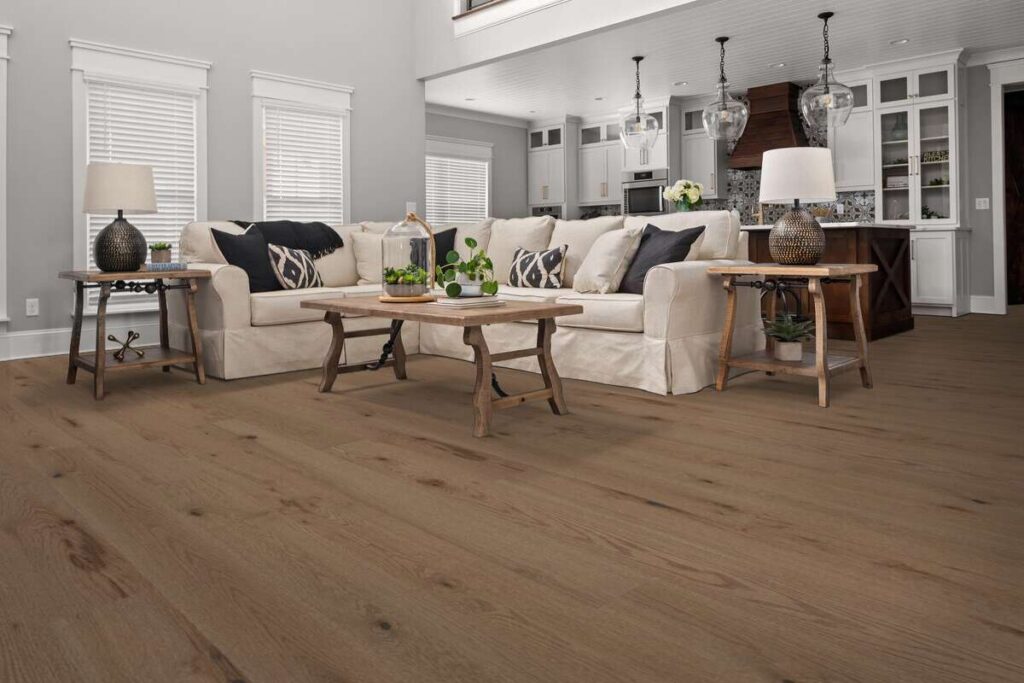 Autumn is the perfect season to finally replace that old, outdated carpet with stunning hardwood floors.
Like other natural products, hardwood absorbs moisture (which is why you never want hardwood in a bathroom). During the fall, low moisture and humidity levels reduce the risk of your floors swelling or distorting after installation.
Let David Tiftickjian and Sons find the ideal hardwood fit for your DIY installation. Or let our professional installers do it for you!
Contact our Williamsville Showroom at 716-634-8835 to learn more.
Featured Hardwood: Exploration West (Canyon) by Shaw Floors