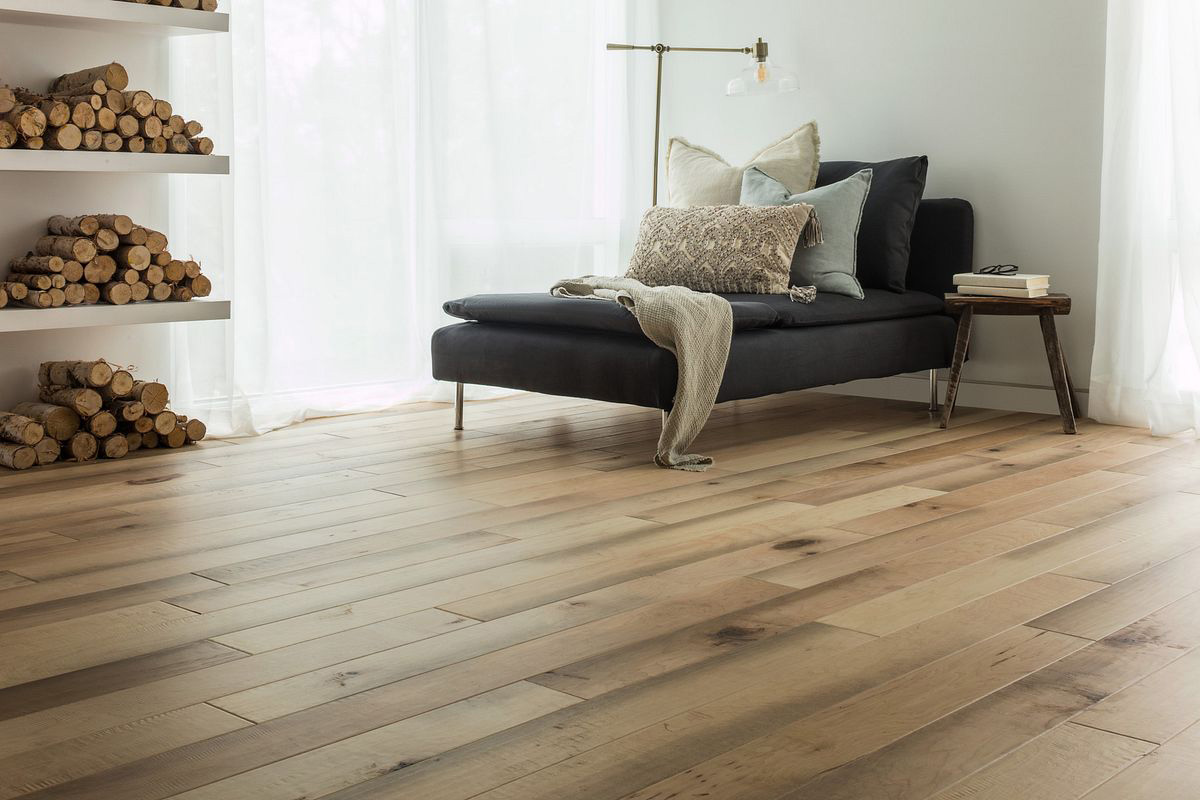 Eager for hardwood flooring but unsure whether to go dark or light?
Light shades of hardwood offer a host of aesthetic benefits such as:
Hides dirt better.
Provides a more natural, organic look.
Bounces light better, thereby creating the illusion of a larger room.
Creates contrast with darker furniture, area rugs, or cabinetry.
Offers greater flexibility for style options.
With a variety of color options from modern grays to classic darks and lights, turn to David Tiftickjian & Sons for your next hardwood flooring project. Contact us today to get started or to schedule your hardwood installation!
Featured Hardwood: BERNINA MAPLE (Mason) by Anderson Tuftex