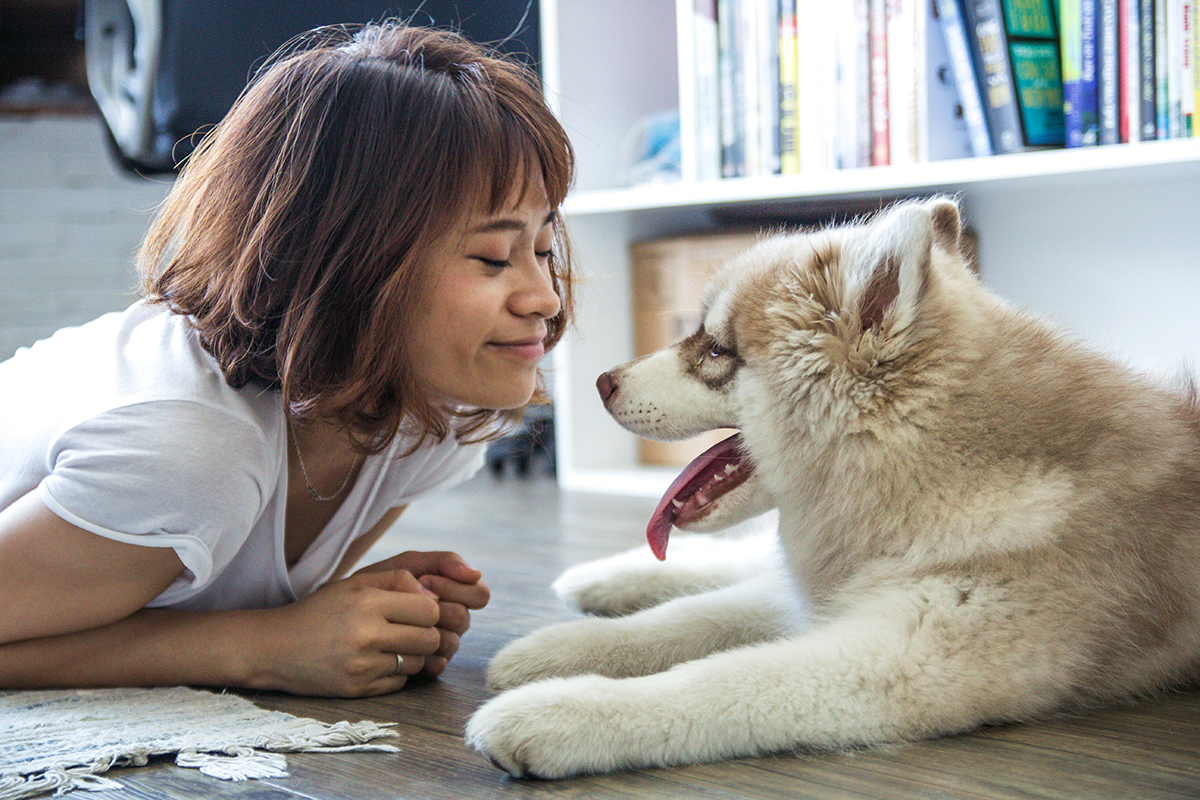 Whether you are building a new home or renovating, choosing the right flooring is essential. For pet owners, this decision is even more important as their best friends will no doubt cause unwanted wear and tear over time. Dogs and floors are a match made in heaven. It is important to adjust the floor to your dog's unique needs rather than try to adjust your dog to your floor later on (i.e. keeping up with claw trimming). When choosing pet-friendly flooring, look no further than luxury vinyl.
Durability and Reliability
Before you begin, here are four primary concerns to consider when looking for pet-friendly flooring options.
Resistance to scratches
Resistance to damage
Pet traction
Pet comfort
When it comes to your floors, scratches are a definite concern. Depending on your dog's size, weight, and nail length, they could cause permanent damage to your floors. However, scratches are not your only concern. Floors that are resistant to urine damage should also be a focus. Your floors should be highly durable with impact-, moisture-, and scratch-resistance. For your animals, You also want floors that are comfortable and have traction.
By far the best flooring option for animal lovers is luxury vinyl. Compared to other flooring materials, luxury vinyl is extremely affordable and can be installed almost anywhere in your home. This material can mimic the look of natural stone tile or hardwood, making it a durable option that does not compromise on style. With a good quality product and correct installation, luxury vinyl can withstand the many challenges that come along with pets, including scratches and tears. It also holds up well against accidents, water spills, is easy to maintain and easy to clean. Your pet will love the soft underfoot and traction of luxury vinyl. Vinyl flooring has just enough grip for your dog to feel comfortable and safe when trotting across it.
Pros
Scratch- and stain-resistant
Easy-to-clean
Promotes low levels of allergens
Quiet underfoot
Cons
Dulls easily
Water spills can cause mildew or lifting
---
With a variety of patterns and textures available, there are vinyl options for those who want the traditional look of hardwood or for those who want to go in a more modern direction. Plus, your vinyl floor will be water and stain-resistant, versatile and provide good durability for the cost. This makes vinyl the go-to flooring option for kitchens, bathrooms, kids rooms, utility rooms, and basements.
No matter what kind of floor you choose, Tiftickjian & Sons is here to help.