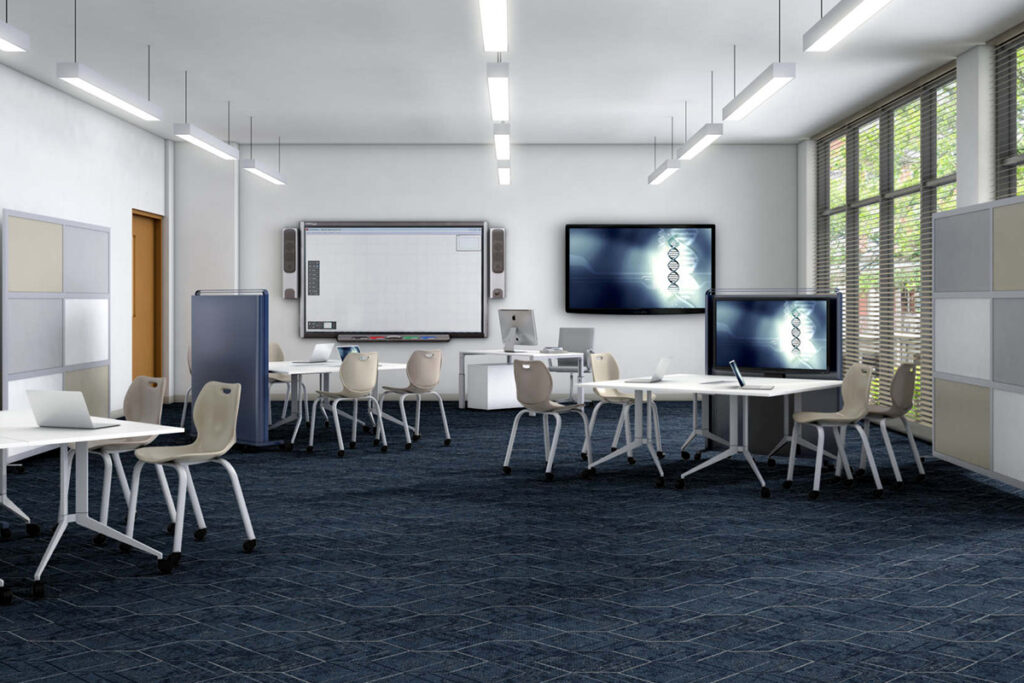 When your school, office, or community center has a "media room" or study center, a quiet atmosphere is important. Reduce the echo of ambient sounds like typing, whispering, rolling chairs, and other outside noise by laying down quality commercial carpeting.
Not only does carpet reduce noise, it will help insulate the room, potentially saving you money in the long run!
Learn more about our commercial carpeting services at TiftRugs.com or by calling 716-634-8835.
Featured Carpet: Allegorist by Mohawk Group