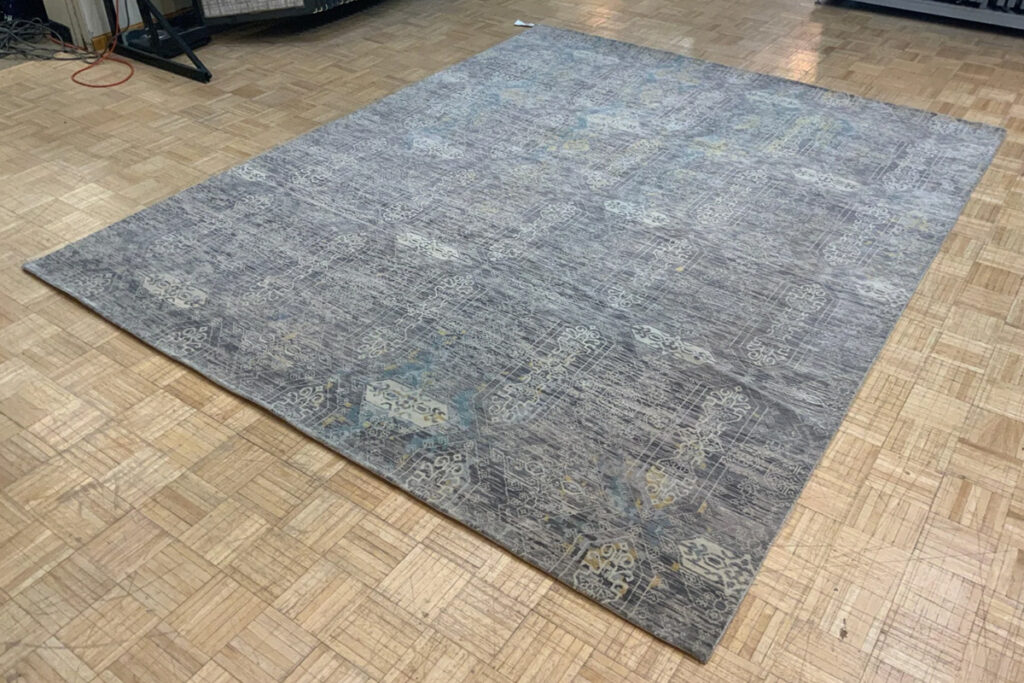 Now that the hectic holiday season is starting to wind down, turn your attention to your area rugs.
Rugs in high traffic areas like living rooms and hallways will generally see more wear and tear because of their consistent use. Rotating your rugs so that they wear evenly can help extend their lifespan, but you can also swap out your rugs and move them to locations where they don't see as much use.
When you need a replacement rug that offers expanded coverage to anchor furniture and protect your hardwood flooring, looking for stunning pieces like "NEW 8FT. X 10FT. TRANSITIONAL ASHTON."
With its gray base and ivory designs, this rug can be worked into almost any existing decor theme. Look closely and you'll even catch a glimpse of subtle blues and yellows!
Visit our Downtown Buffalo or Williamsville showrooms to shop new oriental rugs in person or online at EastCoastRugs.com.