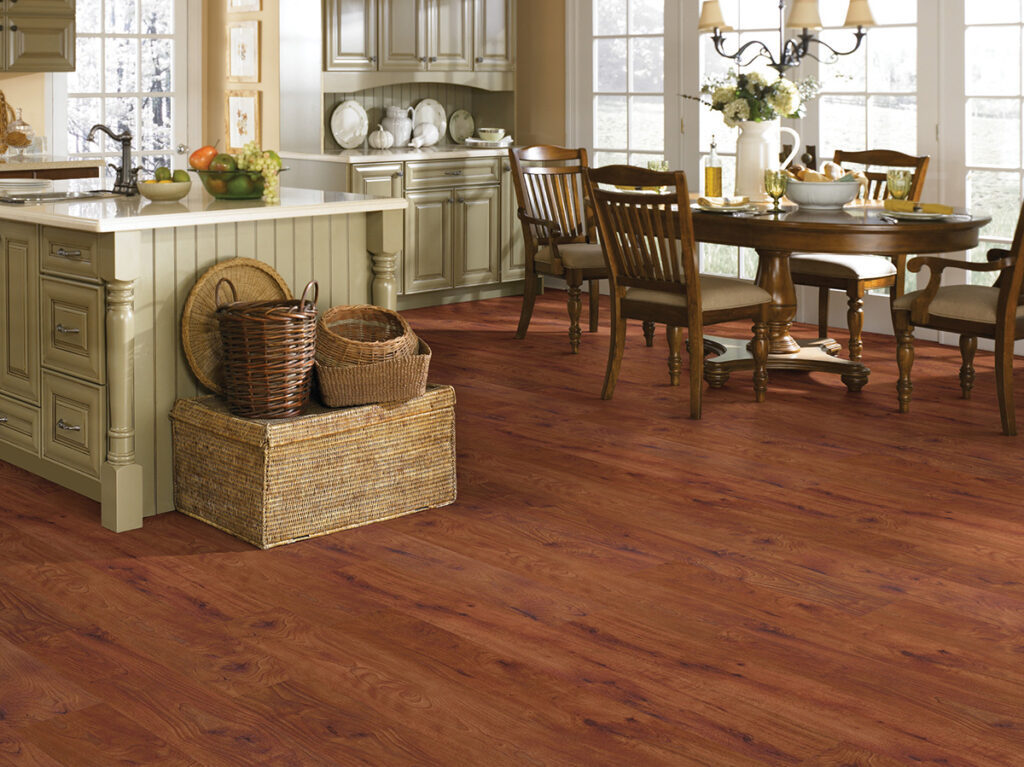 Did we catch your eye last week when we shared that luxurious maple hardwood flooring photo?
When hardwood doesn't quite meet your needs (or your budget) but you still want that reddish hue, consider a resilient flooring material like luxury vinyl that mimics the look of hardwood but has the added bonus of being water and stain-resistant.
Whether you're updating the floor in a single room or an entire level of your home, let the professionals at David Tiftickjian & Sons assist you in finding the perfect shade. Plus, we offer professional installation as well!
Contact us today at 716-634-8835 to get started.
Featured Luxury Vinyl: TYSON PLANK 12 (Burlington) by Shaw Floors