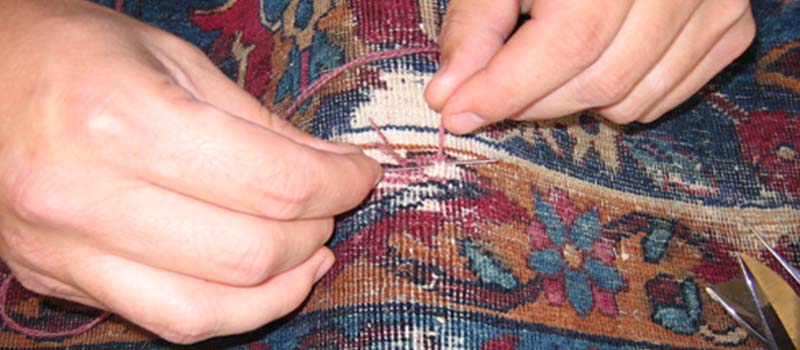 Have you inherited a lovely family heirloom in the form of an Oriental Rug that is a little less than perfect? Or perhaps you have owned a rug for years that has developed a torn edge or a missing piece from a corner. You might find some holes from a family of moths.
Whatever the problem, there's no need to panic. Tiftickjian & Sons can fix several different types of damage to Oriental Rugs; for generations, we have specialized in repair and restoration. You should always take care of any damage as soon as you see it to ensure that your small tears and holes don't become much bigger problems.
If you discover a small hole, tear, or worn spot, contact Tiftickjian & Sons. You should get immediate advice if any fringe on your rug becomes ragged or loose. Your Oriental Rug is a work of art and deserves the same care and attention you would accord to a fine piece of furniture. Your efforts will be rewarded over time and time again in the form of lasting satisfaction with the unique beauty of your Oriental Rug. We will provide you with a professional repair that will preserve your rug and protect your investment for many years to come.
Is one of your rugs in need of repair? Contact the professionals at Tiftickjian & Sons today.