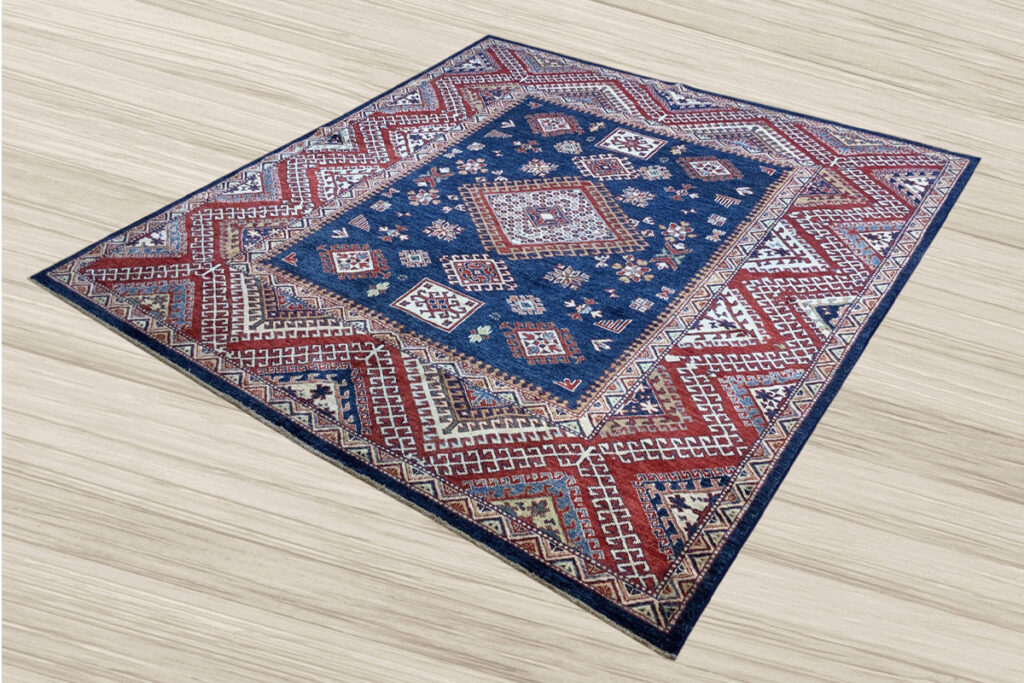 Square up with Tift Tuesday pick "NEW 7FT. X 7FT. GEOMETRIC KAZAK"––a big, bold, and blue statement piece!
Kazak rugs feature stunning colors, a large central medallion, and dynamic geometric borders that bring visual interest to any space. Lay this rug in a living room to centralize your furniture, in a breakfast nook to create a defined space separate from the kitchen, by the front door to greet you coming home, or in a home office.
If this rug was in YOUR home, where would you put it?
Browse more Kazak rugs at our Downtown Buffalo or Williamsville showrooms.