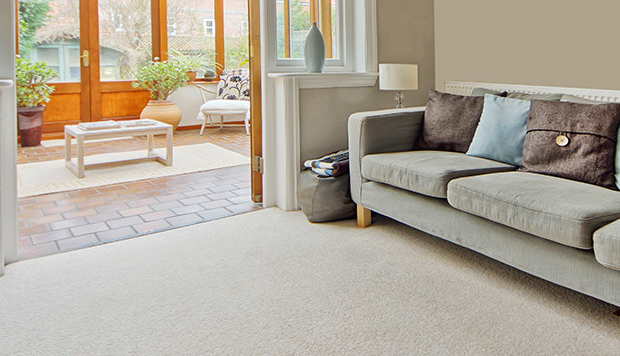 Benefits of Broadloom Carpeting
Soft Under Foot: Carpeting is a great option for  bedrooms and family rooms  because it offers a warm and cozy feeling  for people roaming around in socks or bare feet. Getting out of bed onto something soft and warm is always a nice  when compared to a  cold hard surface flooring.
Saves Energy: Carpeting is known to insulate rooms up to 17 times better than other flooring products. It's natural construction is known for keeping rooms warmer in the winter months and cooler during the summer.
Noise Canceling: Carpet is a great choice for a child's room as it often dampens  noise levels within the home.  Not only does it provide a layer of cushion while walking around on a upper floor, but it also tends to catch any noise level as sound waves are absorbed through the carpet fibers.
Better for Allergies: A properly installed  and clean carpet  can reduce  the  number of airborne allergens within a room by up to 4 times. Despite common belief , studies   show fewer asthma and allergy attacks are reported  with carpet. Usually allergic reactions occur when carpet is very dirty.  In this instance, you should have your carpet professionally cleaned or replaced.
Installation: Wall to wall carpeting has a very cost effective and timely installation. Unlike most other flooring projects, carpeting can be quickly installed over any surface. Also, if your floor is damaged by flooding or any other water stain, it can quickly be torn out and replaced (basements). 
Cost Effective: Usually, the cost of carpet (excluding fine wool products) is relatively low, when compared to other flooring projects like hardwood and tile.