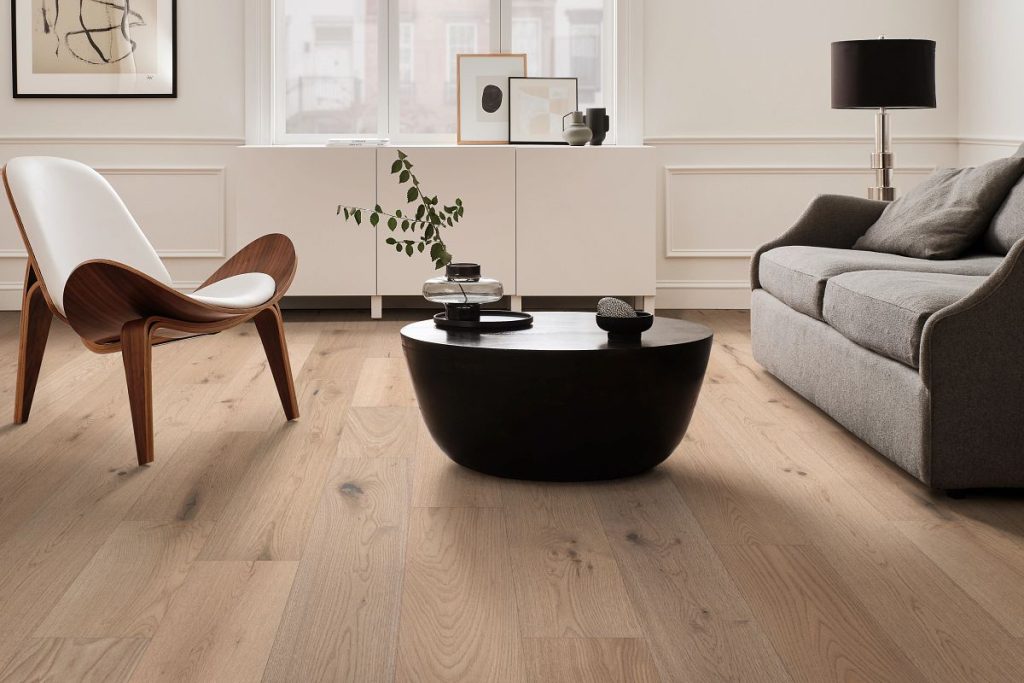 Some people love to regularly remodel their home to follow interior design trends while others prefer to pick a lasting style that appeals to them on a personal level. Achieve the best of both by selecting a floor trend that will stay on trend for years, if not decades, to come: wide plank hardwood flooring.
Wide plank flooring is very popular and generally refers to any plank wider than 4 inches. A wider plank offers several design advantages including:
Fewer seams
Increased visual interest (more surface area means more knots)
Improved home value
A wide plank is best for a:
A living or dining room, hallway, home office, foyer, or bedroom
Rustic design themes
Large, open spaces
Wide plank flooring can be more expensive, but at David Tiftickjian & Sons we work with you to find a flooring option that fits your design goals and your budget. Contact us today to learn more or get started on your next flooring project.
Featured Hardwood Flooring: Joinery Plank (Caster) by Anderson Tuftex