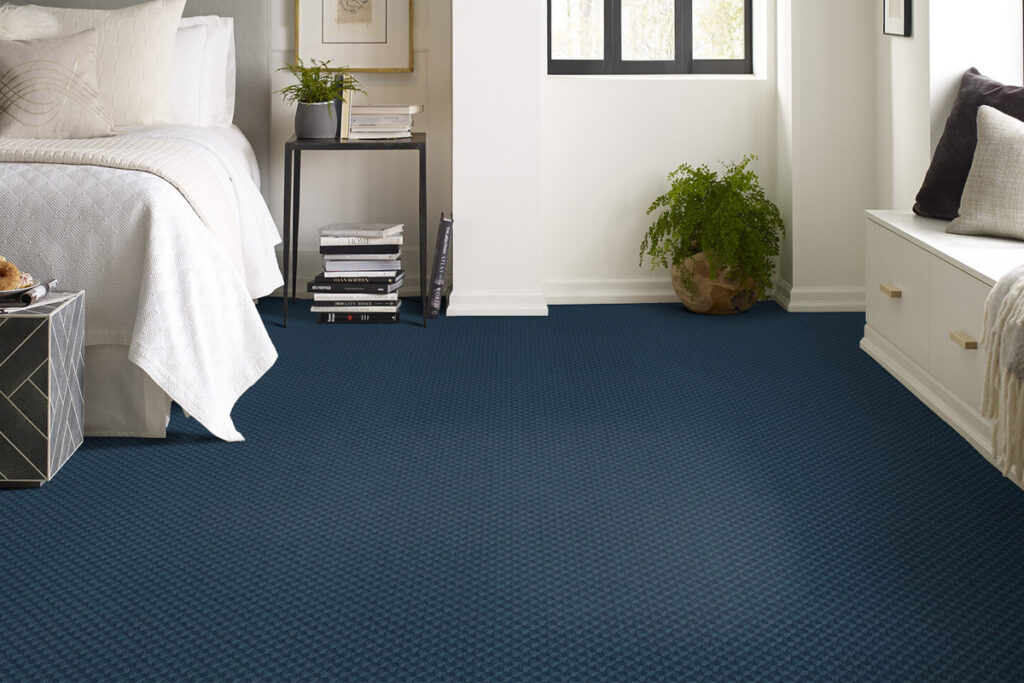 When choosing a carpet, you don't want something super trendy and timely because your floor will outlive 'here and gone' trends. Instead, think about the room's function and how you intend to use it.
When you need a relaxing space that evokes serenity and tranquility–whether for a nursery, home office, or bedroom–look for shades of blue. The color blue is often viewed as a sign of stability and security, and can aid in concentration to help increase productivity!
At David Tiftickjian and Sons we carry WNY's largest, and most updated selection of wall to wall broadloom carpeting. Contact us today at 716-634-8835 to get started on your next flooring project!
Featured Carpet: Inspired Design (Ocean Villa) by Shaw Floors