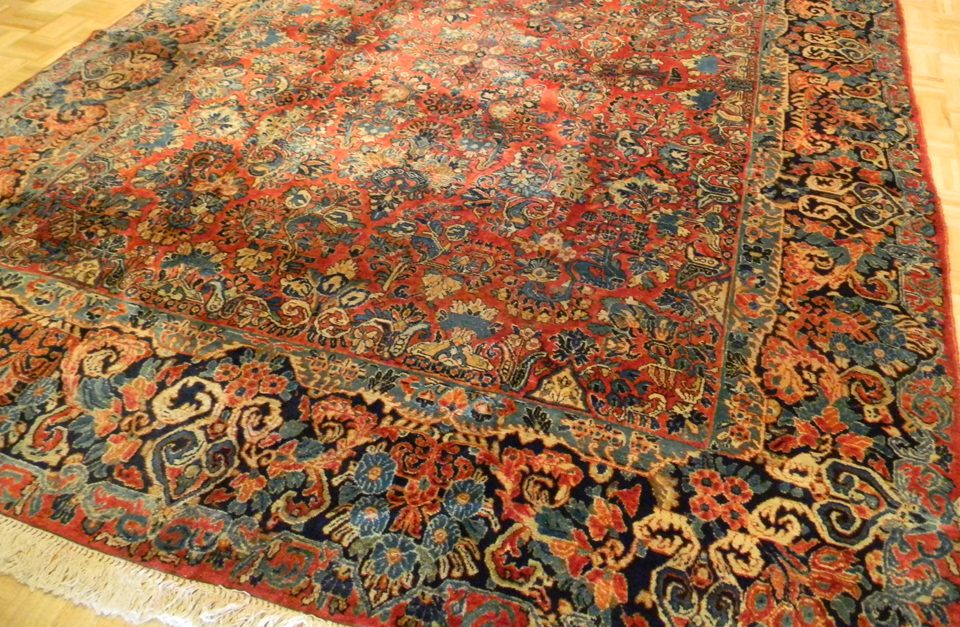 Vintage rugs are no longer reserved solely for your grandma's house!  Try a vintage rug in a modern or contemporary setting to create a timeless effect. These rugs often showcase beautiful colors that add warmth and sophistication to any home. They are great investments and there is a vintage rug for every budget! You'll want to find one made with integrity and the right materials, so that it will last! Before buying your beautiful new rug, check out these tips on choosing and caring for your investment.
Market Options
The vintage rug market is varied. Don't get stuck on the idea of one carpet, because it may be hard to find. However, your options are endless, so be prepared to go with the flow. You may end up with something that goes perfectly in your room, but is totally different than you expected to get.
Even Wear
Before putting down money for a vintage rug, check the wear. Finding a vintage rug in perfect condition is almost impossible. Reasonable wear, imperfections and the oxidation of colors is a good thing. Balanced inconsistencies are what makes vintage rugs so desirable.
Loose Ends
The hardest part of a rug to repair are the edges. It is also the most expensive and intense part to repair. Once an edge starts unraveling, it is hard to stop, leaving you with a ball of thread where a beautiful border once was. You shouldn't spend more on repair than it cost you to buy the rug.
Handmade
While there is nothing wrong with machine-made rugs, handmade rugs will give an artistic touch to your room. It is easy to tell if a rug is handmade or machine made. For one, when flipped over, a handmade rug will not have a back. It will have an identical pattern to the front because handmade rugs are also woven on a loom through a series of warps and wefts. Opt for a rug that is quality, not painted, and unique. The quality and uniqueness of the rug is what should draw you to it.
Cleaning
Professional rug washing will remove dirt as well as the surface soiling that gradually dulls the appearance of the carpet. Depending on the amount of traffic rugs experience, they should be cleaned every three to five years. Also, avoid putting your rug in areas with prolonged sun exposure, as it can wash out your rug over time. If there is a stain, treat it right away. First blot lightly with a dry towel, little by little increase the pressure of the blotting. Next take a damp dishtowel and use something simple like a dish soap, dawn palmolive, etc… and pull toward the center of the stain so that it does not spread. Never use any chemically based products which could permanently discolor the item. Padding under your rug will also increase the longevity of your rug, protecting your investment.
At Tiftickjian & Sons, we have accumulated an unbelievable selection of vintage and trade-in rugs over the last 100 years and our prices cannot be matched. Check out our stock of Vintage rugs and find your newest centerpiece!