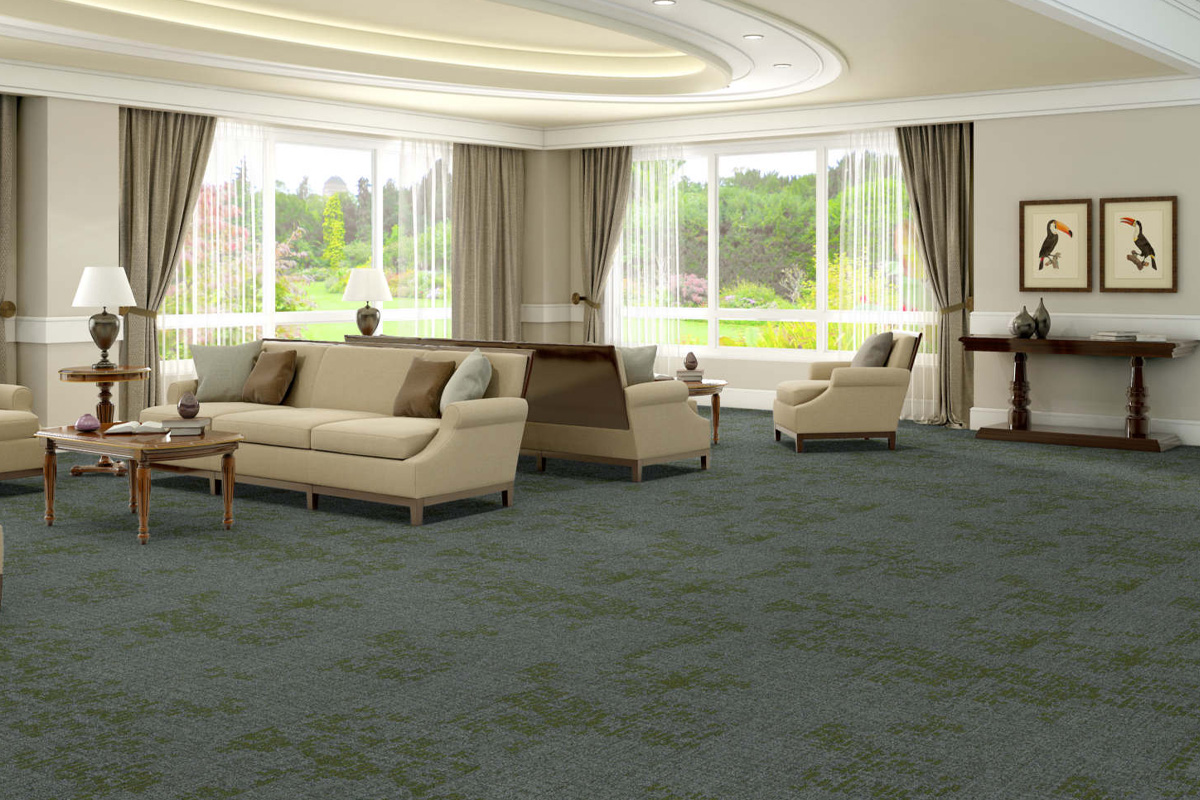 As a funeral home, the atmosphere of your viewing rooms and lobby relies on creating a space that is warm, inviting, and calming for your clients and their family, friends, and colleagues.
When your carpet is outdated, stained, and worn from years (if not decades) of use, it can be unappealing and discouraging to clients wanting to celebrate the life of their loved one.
Rejuvenate your floors with professional commercial carpeting installation from David Tiftickjian & Sons. We offer a broad range of carpet styles and colors to help create that ideal atmosphere. Contact us today at 716-634-8835 to learn more.
Featured Commercial Carpet: mellowD Tile by Mohawk Group