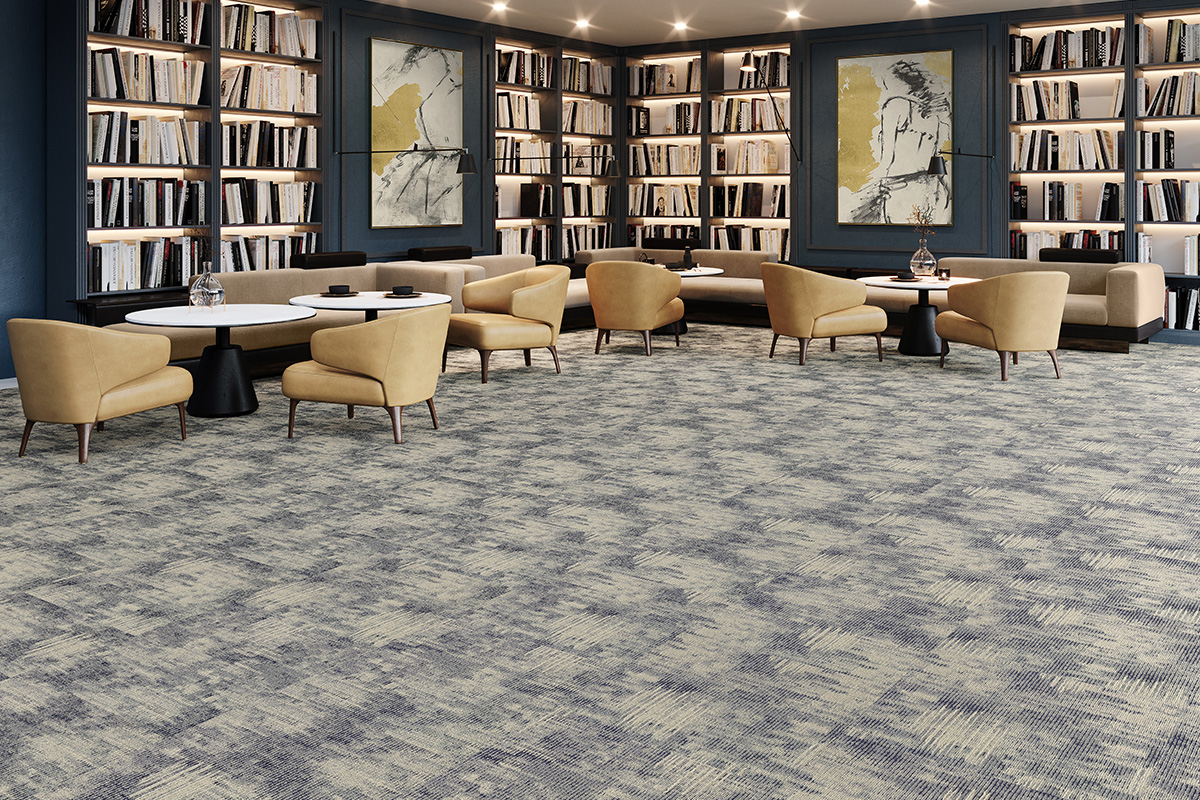 Does your building have a community space? Find the perfect combination of "fashion and function" for your communal workspace with commercial carpet from David Tiftickjian and Sons.
Carpet is an ideal flooring option for these large community rooms because carpet will:
Dampen the ambient sound of people chatting, typing, answering phones, and moving around.
Enhance the room's appearance so employees and visitors are relaxed and comfortable. (No one wants their community space to look like a sterile waiting room.)
Reduce the risk of potential slips or falls by increasing traction underfoot.
When choosing your new carpet, consider nylon. Nylon carpet is stain-resistant, easy to clean, and durable, meaning it will withstand heavy foot traffic without getting crushed.
Featured Commercial Carpet: Communal Path (Inky Blue) by Mohawk Group
Interested in getting commercial carpet installed in your building? Contact us today by filling out the form below: