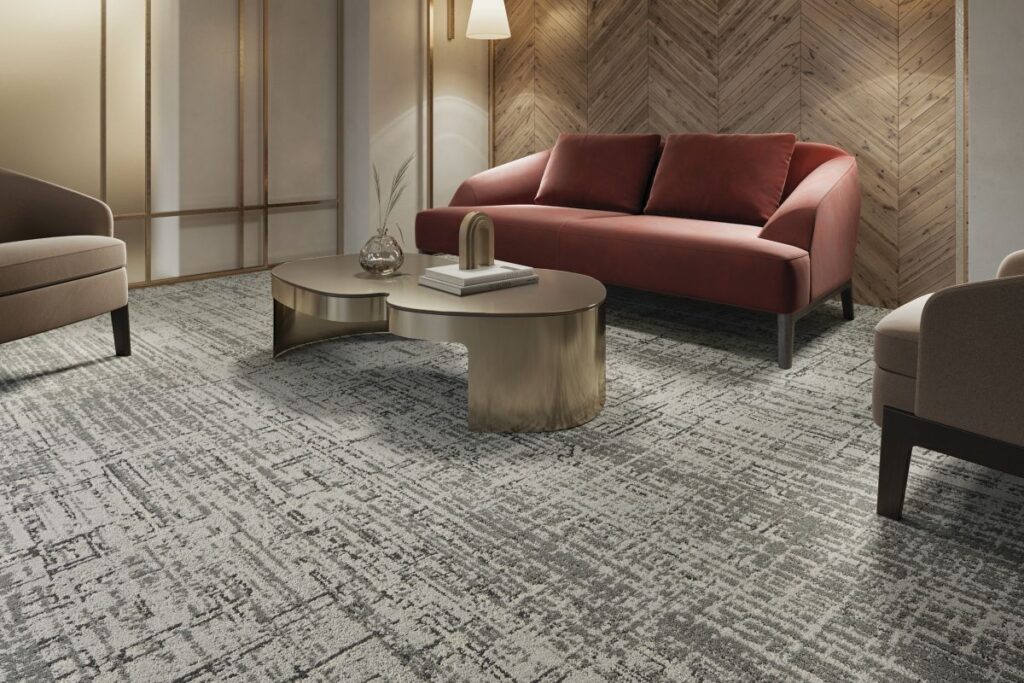 Working from home is great because you don't need to worry about how your workspace presents to clients. When you work in an office setting where you regularly invite clients to meet with you, such as a law office or investment office, you want to put your best foot forward.
Create an inviting space that embodies class and comfort with professionally installed commercial carpet. With an incredible range of colors and styles, we can find the ideal style to fit your company's brand, budget, and needs.
Contact us today at 716-634-8835 to get started or to learn more!
Featured Carpet: Floating Forms by Mohawk Group