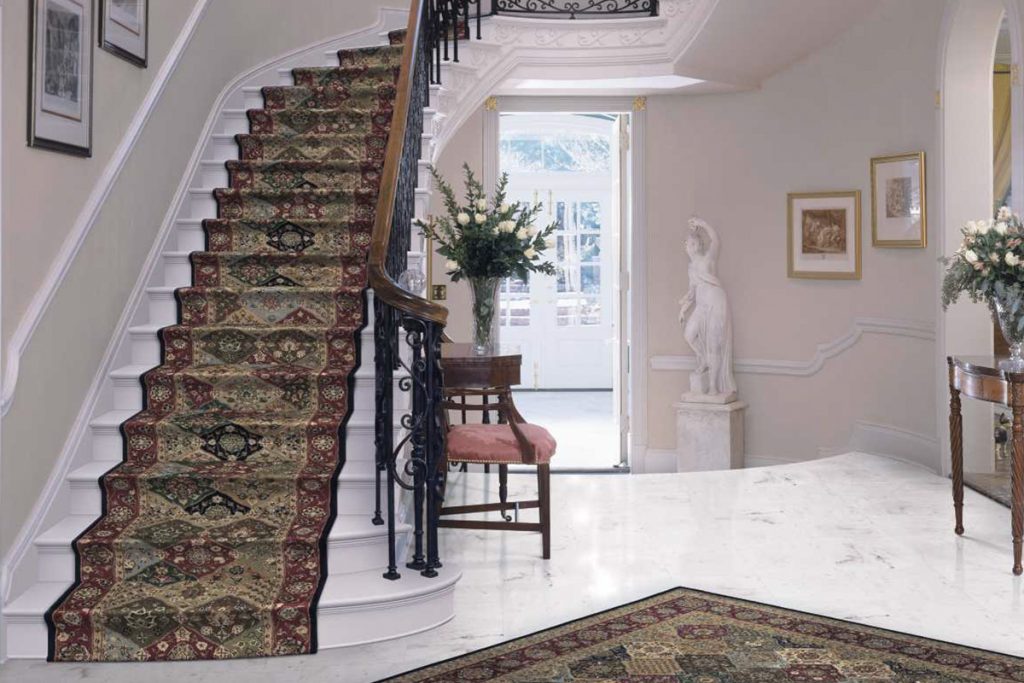 Your stairs see daily use. Cushion footsteps, dampen footfalls, and eliminate echoes with a quality stair runner to reduce ambient noise in your stairwells.
Stair runners can be cut to fit any size or shape staircase from single to double landing, straight to curve, and everything in between. Stair runner rugs also create traction underfoot to make it safer for pets, children, and seniors when going up and down!
At David Tiftickjian & Sons we carry a broad range of carpet tiles to help you personalize your stairway, making it practical and pretty. Contact us today to get started!
Featured Stair Runner Rug: Nourison 2000 (Multicolor)