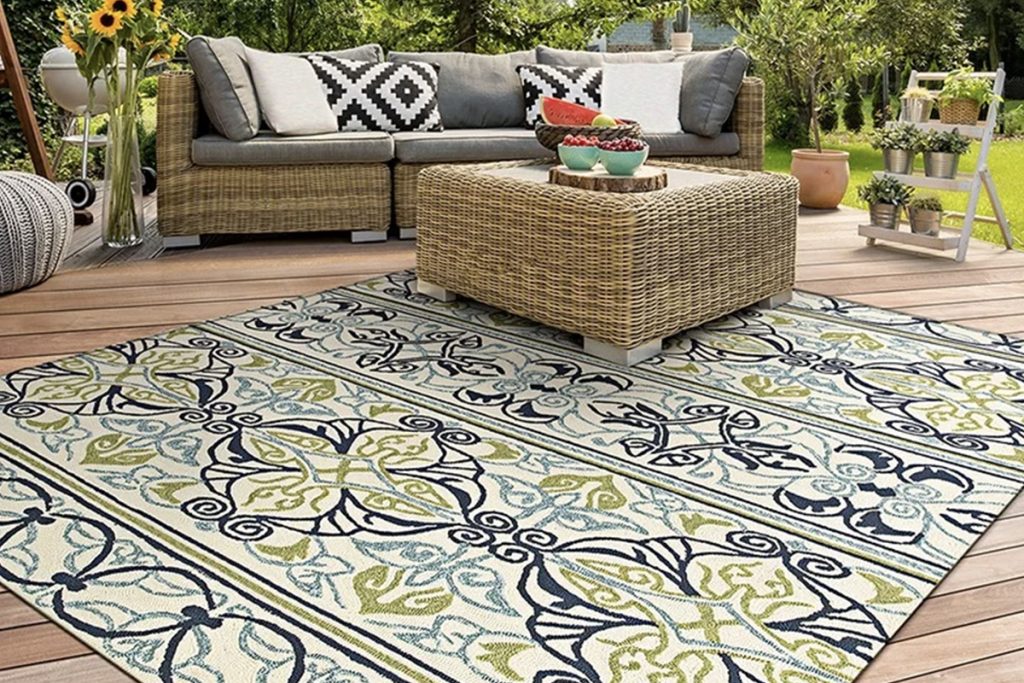 Finding the perfect rug can be tricky because you want one that's beautiful to behold, but that will stand up to foot traffic, pets, children, moisture, and more. Does such a rug even exist? It does!
An indoor/outdoor, water-resistant rug like "Covington Pegasus" by Couristan is a multipurpose rug made to resist the elements, mold, and mildew.
Lay this rug outside by the pool or on a covered patio, porch, or deck for the summer. Then as the season shifts, bring it indoors and place in a kitchen, mudroom, or entryway.
There's no wrong time of year for a new indoor/outdoor rug, so contact us today at David Tiftickjian & Sons to find the right rug for your family.