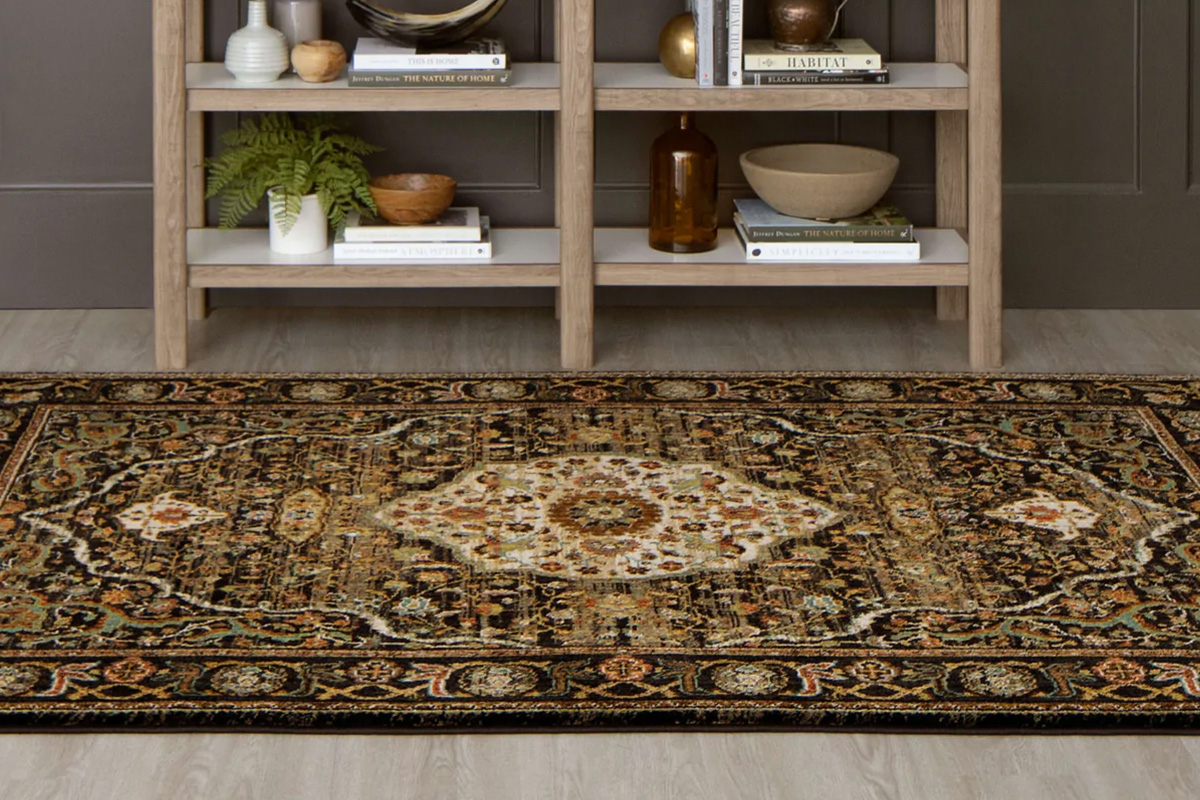 Intricate artistry. Hypnotic. Exceptional quality. Timeless style.
These are just a few ways to describe the beauty of a Karastan rug. Karastan and Tiftickjian have always stood for tradition and as we approach Thanksgiving – a holiday steeped in traditions – it's the perfect time to bring a fresh rug into your home. Don't just set the table, set the scene!
Consider a richly toned rug like "Spice Market Petra Charcoal" or visit our Downtown Buffalo Showroom to browse any array of different rug styles, sizes, and colors.