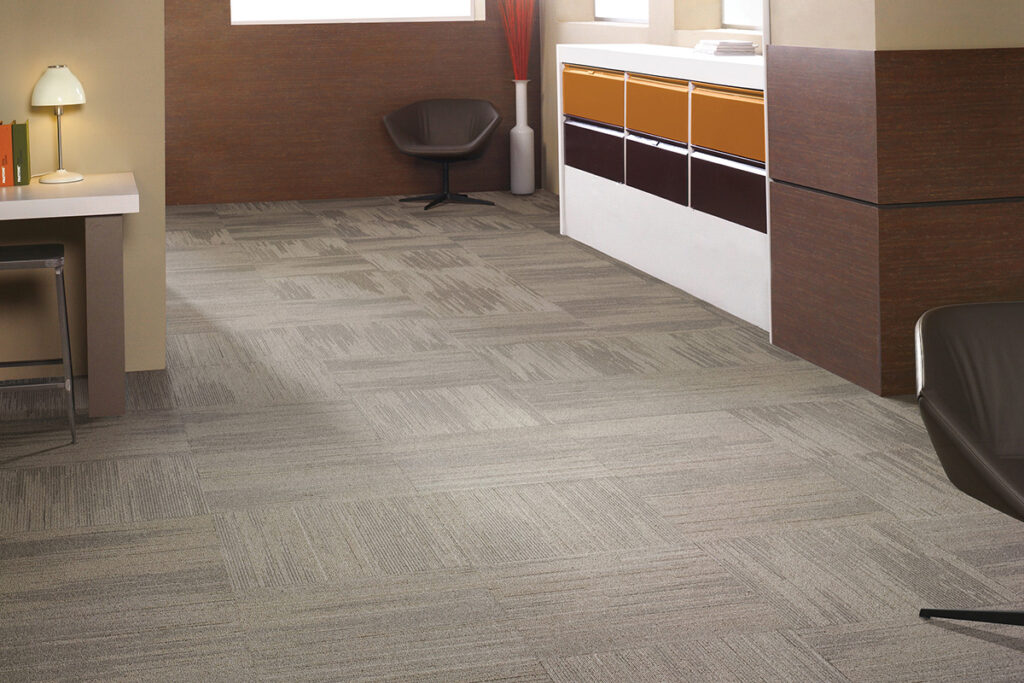 Hardwood or tile floors have a large appeal to homebuyers but when it comes to office space, commercial carpeting offers a host of benefits you shouldn't ignore.
Think about all of the things that create noise in your office: ringing phones, employees and clients talking, chairs rolling, HVAC units kicking on, traffic noise pollution penetrating your windows. All that ambient noise echoes off hard flooring surfaces and can distract employees and reduce their productivity.
Commercial carpeting on the other hand absorbs sound to effectively control the noise within your office space. And with a wide range of styles and colors, you're guaranteed to find carpeting that fits your brand and budget!
Learn more about commercial carpeting by calling our Williamsville Showroom at 716-634-8835.
Featured Commercial Carpet: Headstrong by Mohawk Group