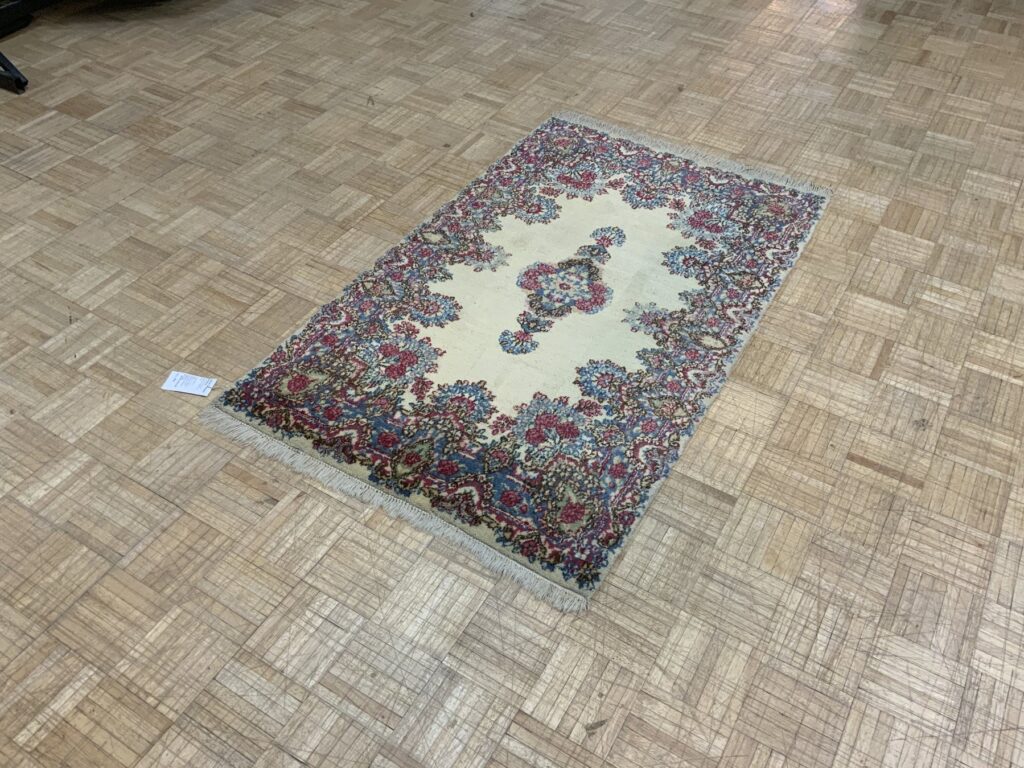 Glance quickly at this Tift Tuesday pick and it almost looks like stained glass! A floral area rug never goes out of style and with this feminine mix of light blue, ivory, and rose, "3 BY 5 FLORAL KERMAN" is an elegant addition to any room.
Lay this rosy rug at the foot of a bed, in front of an armchair, at the bottom of a staircase, or under a coffee table!Does a floral rug not fit your style?
Browse more new, used, and vintage rugs online at EastCoastRugs.com.