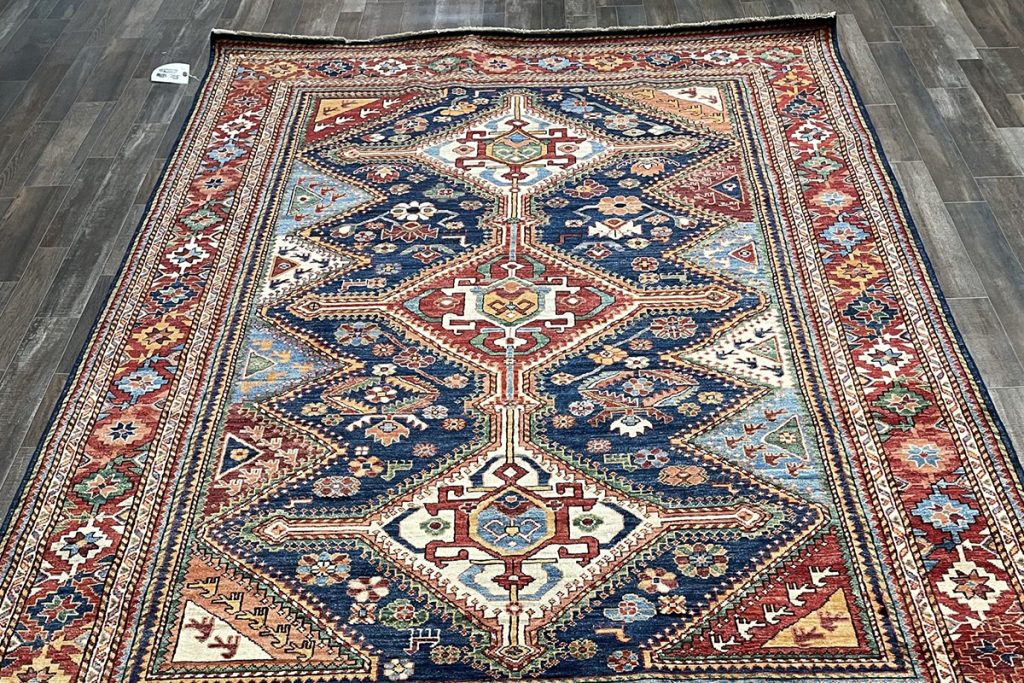 As a homeowner, you have the opportunity to decorate in whatever way best represents your personality and aesthetic. From minimalist to bohemian, muted pastels to bold gem tones, knick knacks to paintings, the possibilities are endless.
For the fine art lover, why not add our Tift Tuesday pick "NEW 9ft. x 6ft. Fine Artible" to your favorite living space to transform your floor into its own work of art!
Geometric motifs, intricate borders, and an incredible quality make this multicolored area rug a must-have. Use it to anchor furniture in place, create a centralized spot to arrange furniture around, or to separate living and dining spaces in an open floor plan.
Shop stunning one-of-a-kind rugs like this one online or visit our Downtown Buffalo or Williamsville showrooms to browse rugs in person.