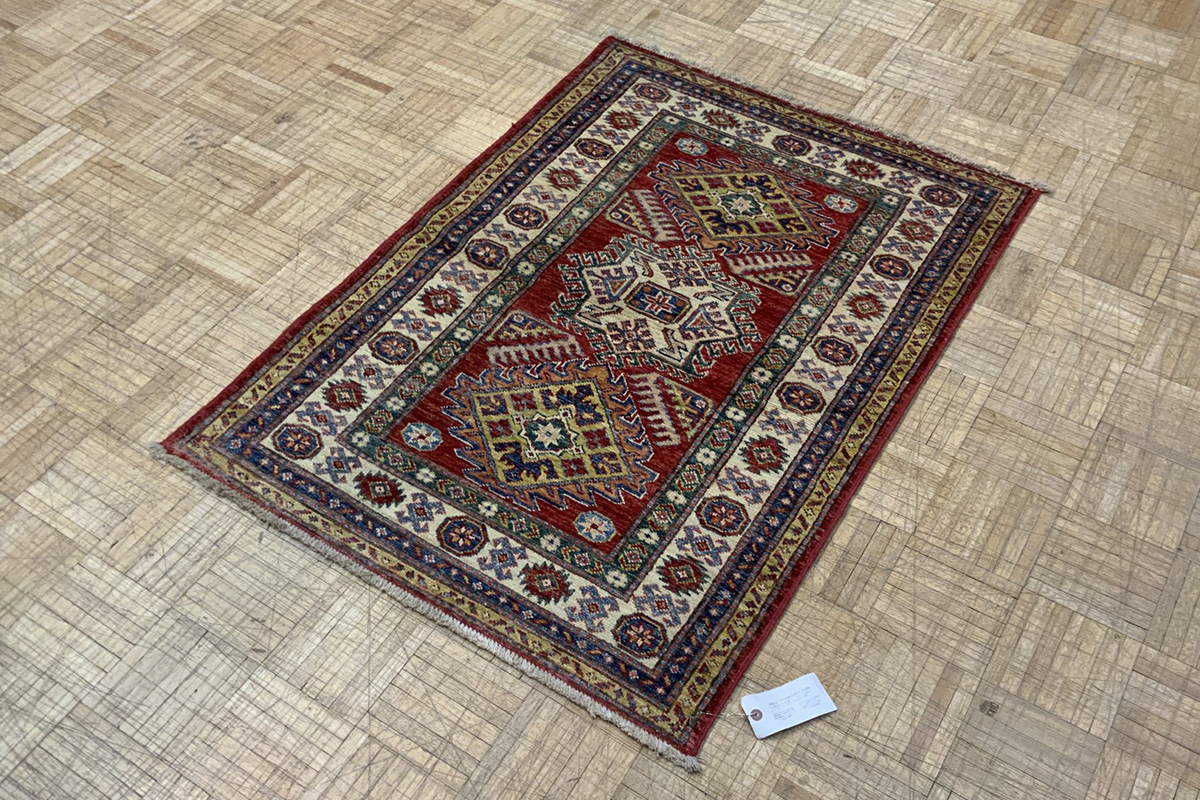 Anyone with a home office, a rolling chair, and hardwood floors understands the daily struggle of staying in one place. Keep your chair from going rogue with a small but exceptional area rug.
"3×4 Geometric Kazak" has exquisite detail to inspire and stimulate creativity throughout the workday, as well as provide an interesting visual when your eyes need a break from the screen. And with its small size, it can easily fit under any desk and chair. When you're ready to swap your rug out, move this piece to a doorway for a burst of color as you walk through the door!
Shop new, used, and vintage rugs online anytime at EastCoastRugs.com or visit one of our two WNY showrooms.