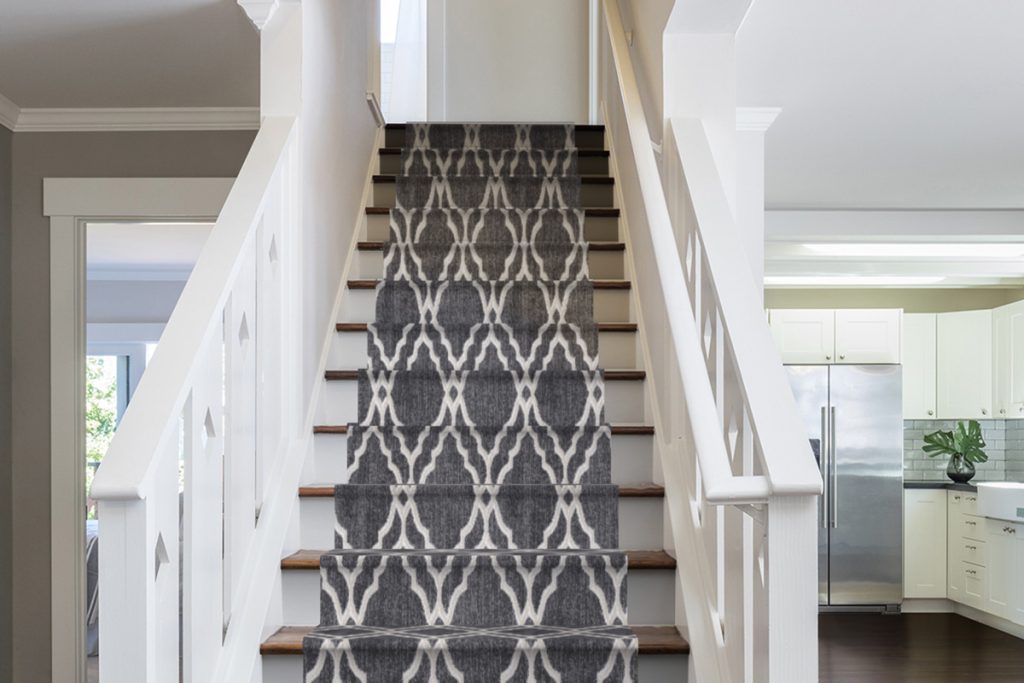 Planning to host a graduation party or summer gathering? Before guests start arriving, upgrade your stairs with a stunning stair runner from David Tiftickjian and Sons. A brand new stair runner:
Adds character, color, and dimensions
Enhances the appearance of your home
Increases traction underfoot which improves safety for guests (especially kids and pets)
Reduces ambient noise
Protects your stairs from every day wear and tear
A quality stair runner will benefit you long after your guests are gone! Get started on finding the ideal stair runner for your home by contacting us today.
Featured Carpet: Clifton (Steel) by Stanton