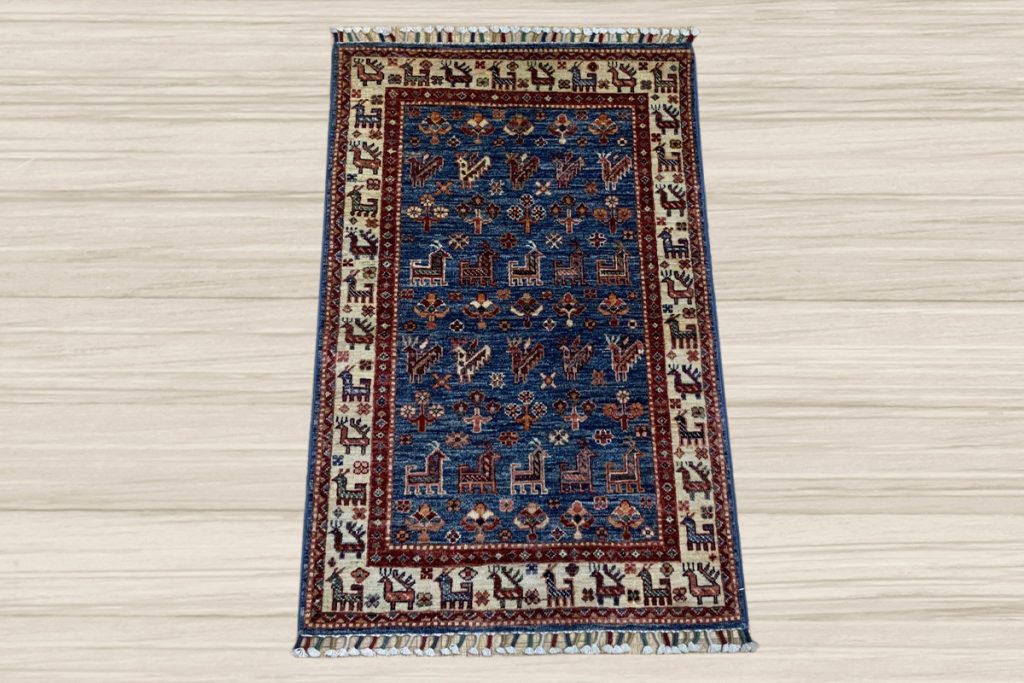 Every object tells a story and our most loved possessions tell the best ones! The rug in your home should be no different. Its story could be about the experience finding it (an epic saga of searching through antique rugs for that perfect piece), a memory it evokes (maybe of a beloved grandparent), or even how you use it within your home (like as soft cushion for playing with your little ones).
Now picture an area rug that tells its own story!
"NEW 2FT. X 4FT. PICTORAL KAZAK" is a stunning area rug that features depictions of animals, flowers, and nature–a story in the making. Lay this high quality one-of-a-kind rug in your favorite living space!
Bring home your new area rug today by visiting our Downtown Buffalo or Williamsville showrooms.