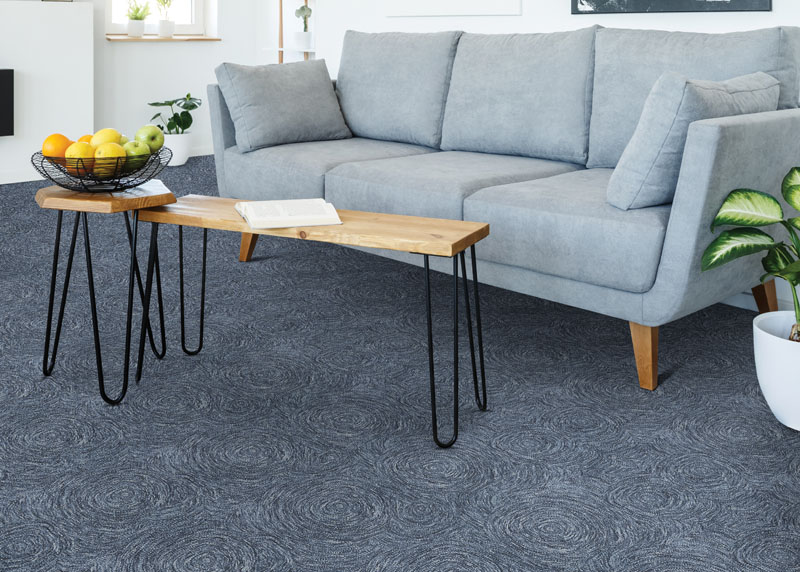 Transform your living room into an ocean-inspired oasis by selecting a broadloom carpet like Columbus which features a blue contemporary spiral circle design that is soothing to look at and adds movement to your decor. After all, who has space for a boring floor?
Broadloom carpet is great for bedrooms or living rooms and can help save energy by better insulating these spaces. A bonus for any homeowner!
Shop carpet and more at TiftRugs.com.
Featured Carpet: Columbus (Midnight) by Couristan