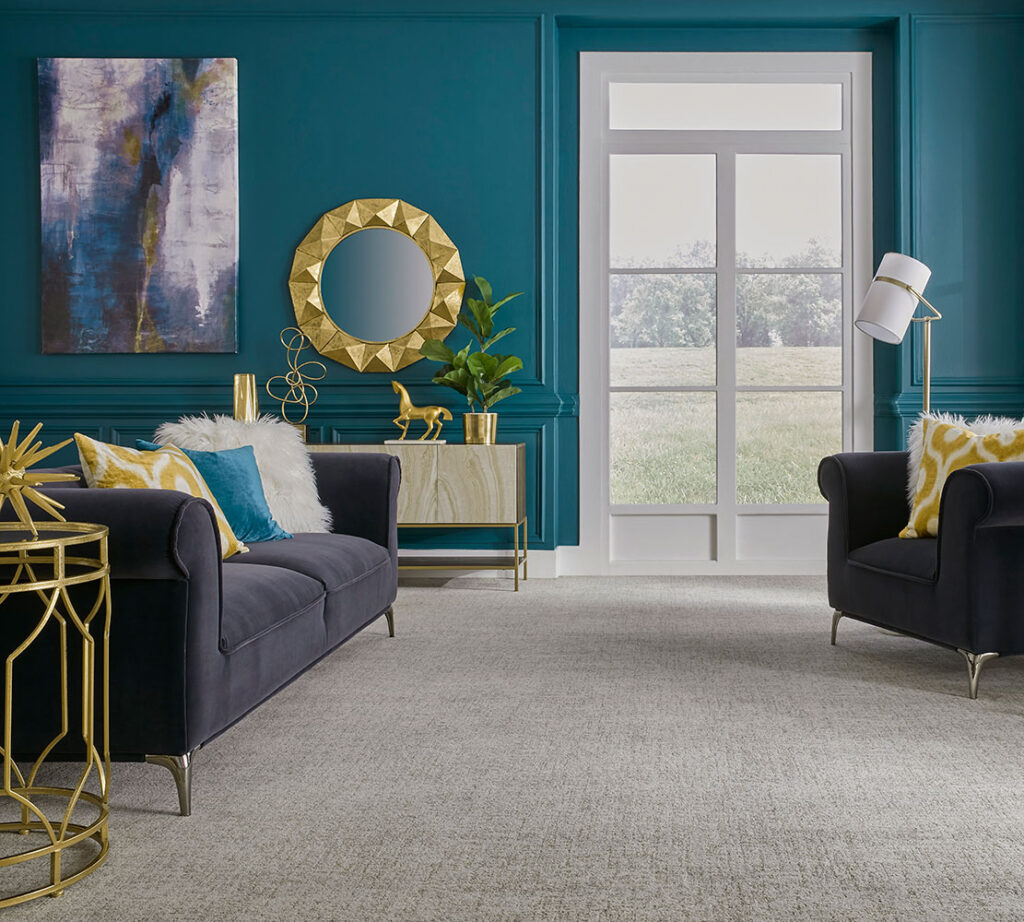 When you have a bold wall color you need a neutral carpet to balance the design. Neutral doesn't have to equate to dull or boring. Look for two tone carpeting that allows for a subtle streak of additional color!
Remember: carpeting provides cushion underfoot, reduces airborne allergens (great for spring fever season), and dampens sound. When choosing a flooring option, make carpet your go-to for living spaces, bedrooms, and playrooms!
Contact David Tiftickjian & Sons today for your next carpeting project.
Featured Carpet: HOLLYWOOD NIGHTS by Fabrica