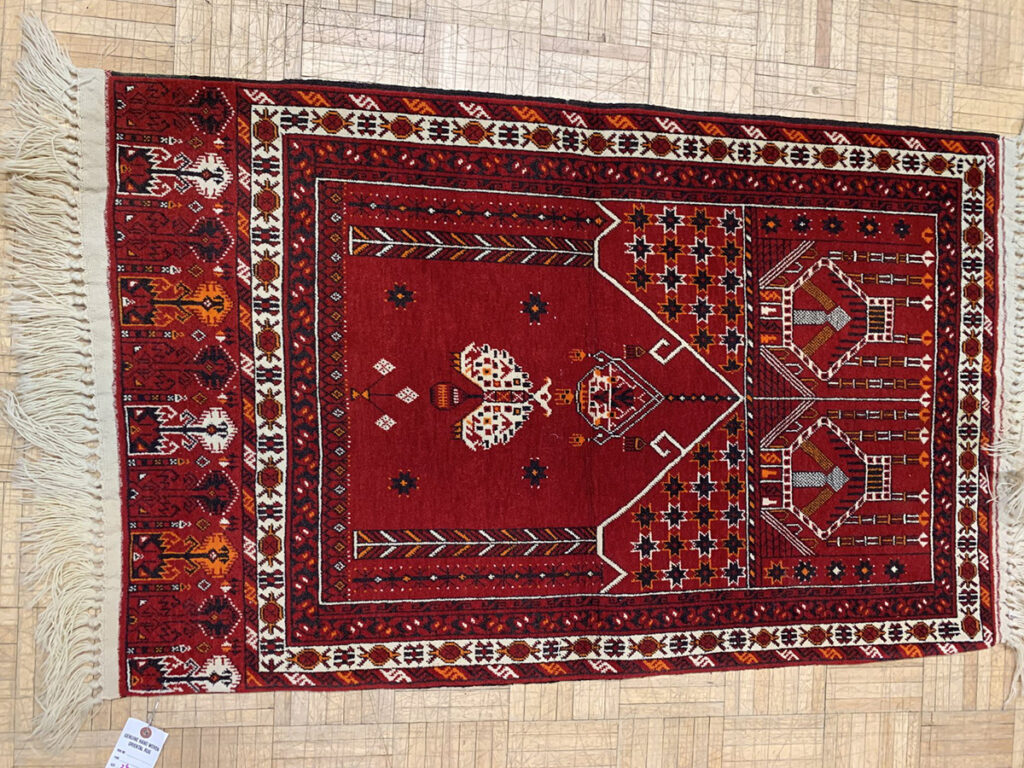 Every rug has a purpose, whether it's to boost a room's design, provide cushion underfoot, alter the acoustics of a room, or simply to protect hardwood flooring. Some rugs, like "2 BY 4 GEOMETRIC PRAYER RUG" provide a clean spot for daily worship.
This Tift Tuesday pick highlights an incredible Afghan prayer rug in red, black, orange, and ivory. Just look at those details!
Browse new, used, and vintage rugs online at any time at EastCoastRugs.com. From prayer rugs to runner rugs to a basic area rug, we have something for every home.