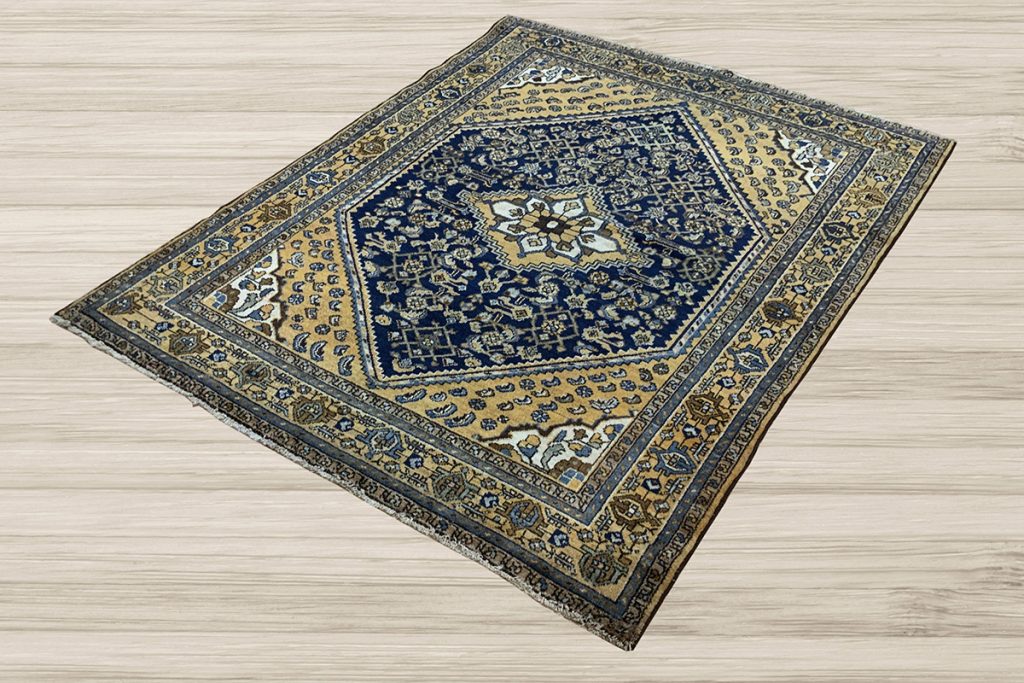 There's something about blue and yellow together that just screams sunny summer skies! Capture the beauty of the season and upgrade your end of summer style with a Hamadan Rug that can grace your interiors all year long!
"SEMI-ANTIQUE 5FT. X 6FT. TRANSITIONAL HAMADAN" is high-quality area rug that features a large rosette medallion and intricate floral motifs and patterns. If you're searching for a rug to centralize your living room furniture, this stunning transitional rug could be the winner.
Browse more Hamadan rugs online or in-store.