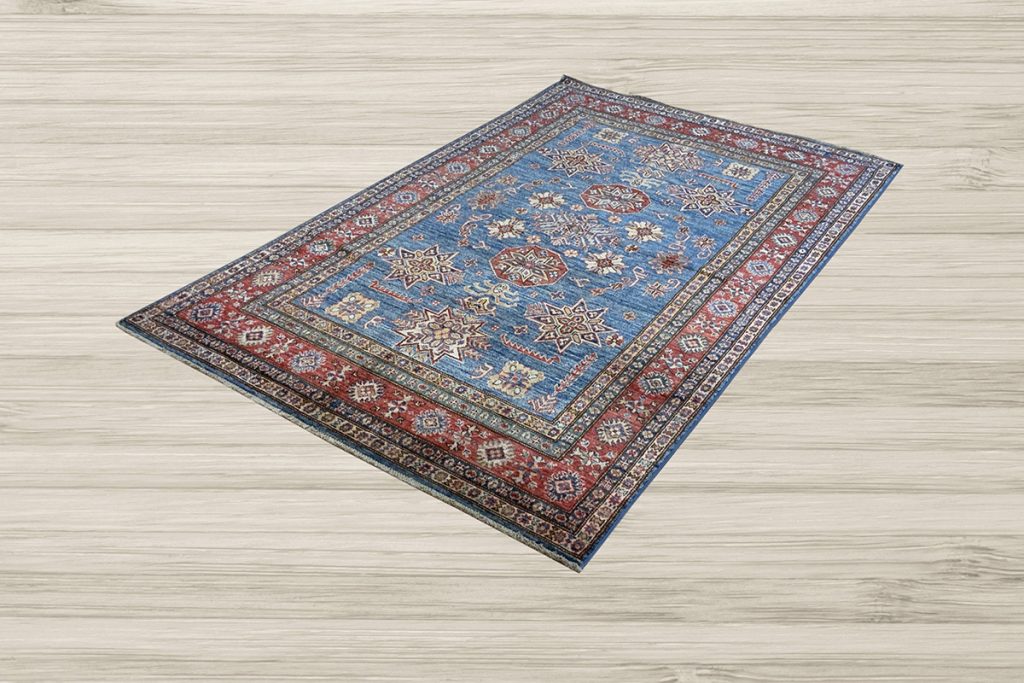 When it comes to choosing the right colored decor, blue offers incredible versatility. It can capture the majestic hue of a clear summer sky or evoke a sense of calmness and tranquility. Bring shades of blue into your decor with a #TiftTuesday rug you can display all year long, like "NEW 5FT. X 8FT. TRANSITIONAL KAZAK!"
Kazak rugs are very popular due to their brilliant hues, intricate geometric patterns, and eye-catching motifs. Plus, Kazak rugs are durable, making them an excellent choice for hallways or living rooms!
At David Tiftickjian we carry a variety of stunning Kazak Runner Rugs and Area Rugs to fit any interior space. Visit our Downtown Buffalo or Williamsville showroom to browse in person or view online at tiftrugs.com/shop.