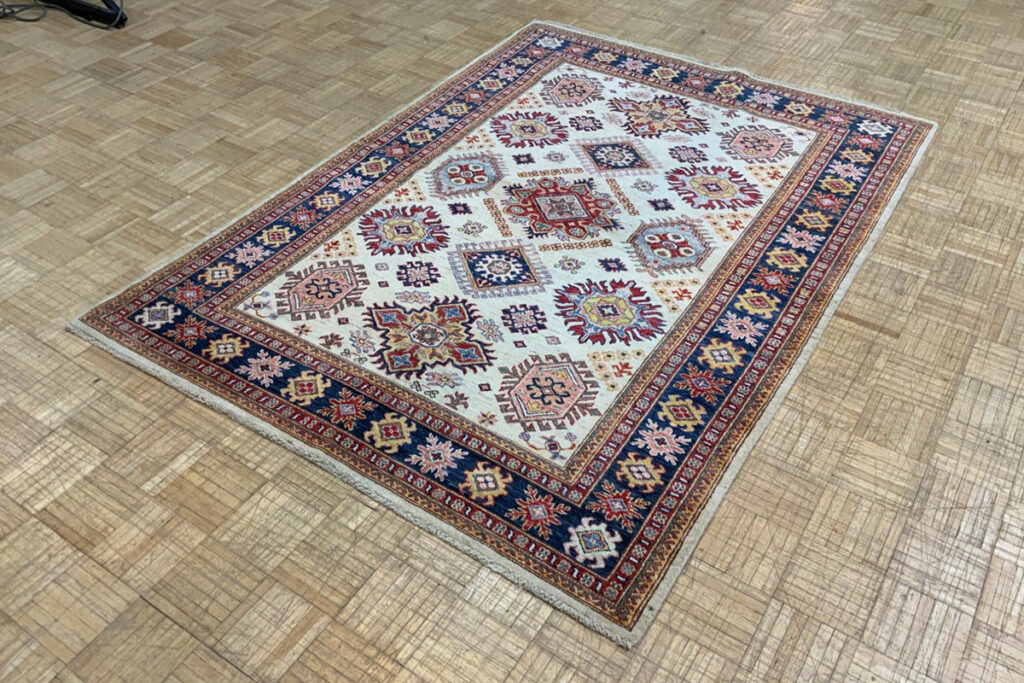 Have you swapped your area rugs yet?
The same way rotating your rugs helps them to wear evenly, routinely swapping your rugs helps to extend their lifespan. (Rugs in high traffic areas will wear faster than rugs in rarely used rooms.)
Winter decor heavily favors blues, whites, and grays, so reinvigorate cool decor with an area rug crafted with warm reds and yellows. Relocate an existing rug and replace it with "NEW 5FT. X 7FT. TRANSITIONAL KAZAK" – a handmade wool rug you'll love to look at!
Buy this rug today or browse more new, used, or vintage oriental rugs online at EastCoastRugs.com.