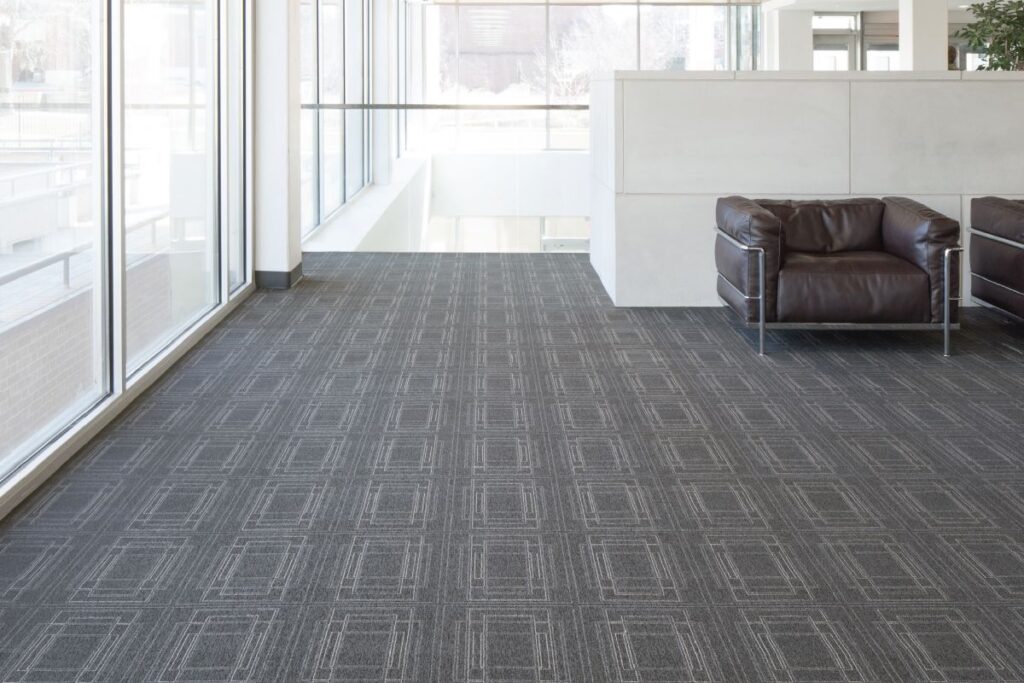 When choosing a floor for your business, why not choose a floor inspired by business attire?
Broadloom carpeting comes in a host of colors, styles, and designs to fit any aesthetic and with styles like "Pocket Square" from Mohawk Group's Simply Tailored collection, you can get quality carpeting with clean lines to liven up the work environment.
Plus broadloom carpeting has benefits like noise reduction to reduce the ambient sound of employees typing, talking on the phone, printing, copying, and more.
Get started on your next commercial flooring project with David Tiftickjian & Sons at 716-634-8835.