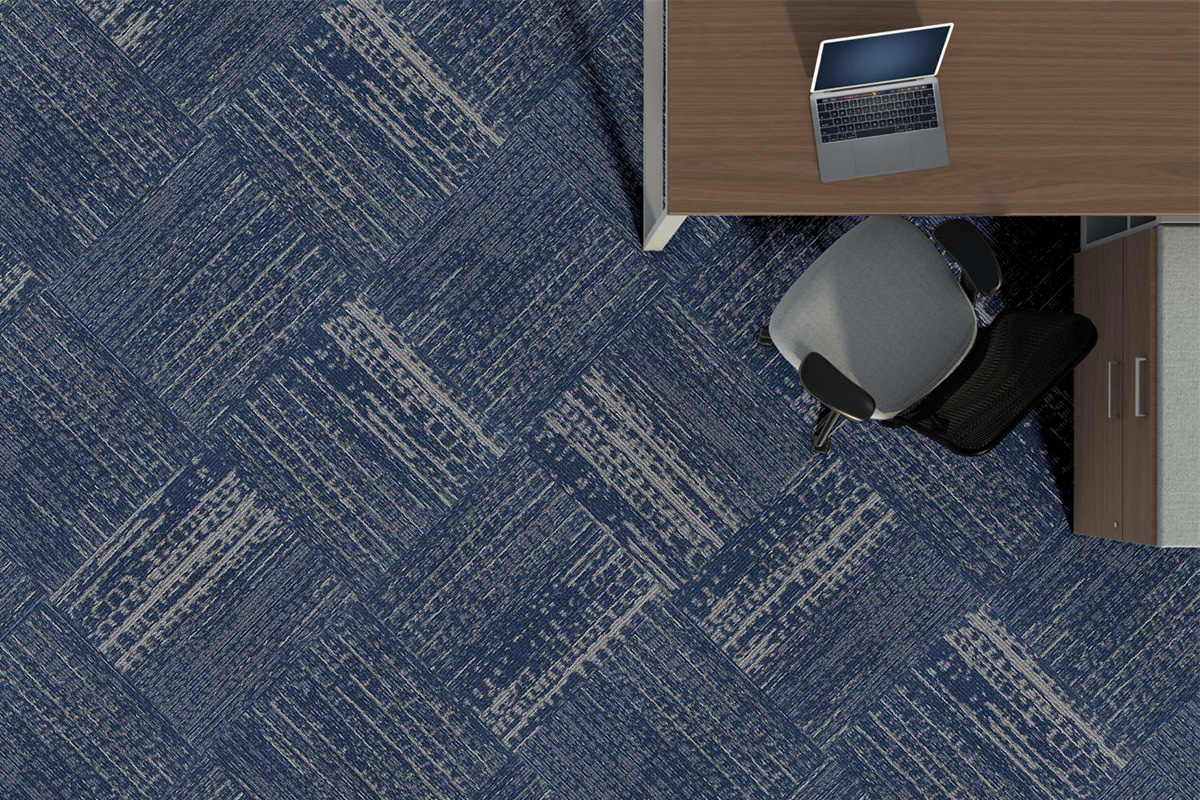 The same way you reinvigorate your company's brand by improving the look of your marketing materials, reinvigorate your commercial spaces to improve the look of your lobby, offices, or conference rooms.
Brand new commercial carpeting will "Wow!" new and repeat clients alike while also benefiting your company internally:
Carpet dampens ambient noise to help employees focus.
Carpet insulates a room better to increase energy savings.
Carpet increases traction to reduce the risk of on-site slips and falls.
Pull colors from your company's logo for a cohesive look and turn to the professional carpet installers at David Tiftickjian and Sons to get your commercial space ready for a profitable new year!
Featured Carpet: Ecosphere Tile (Lagoon) by Mohawk Group