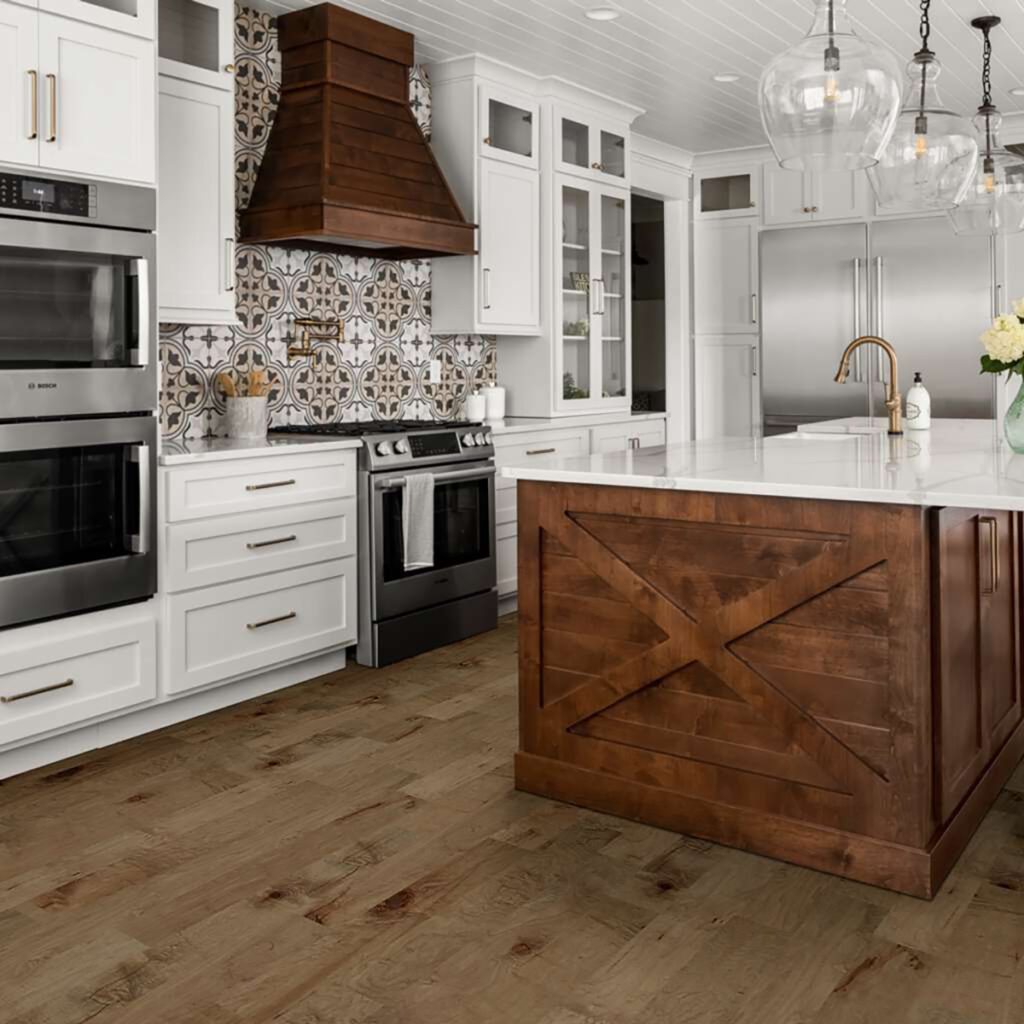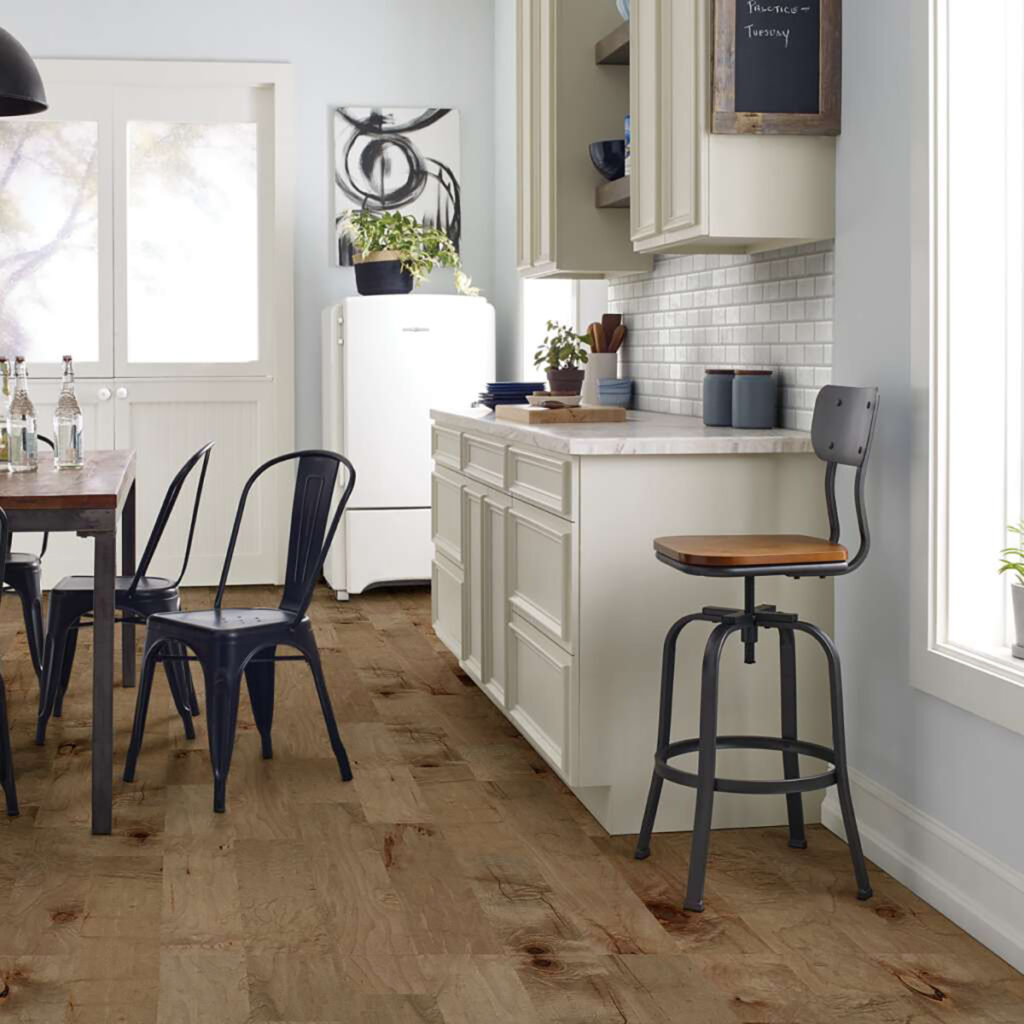 Craft that country inspired kitchen you've been dreaming about since your first episode of Fixer Upper with hardwood flooring from David Tiftickjian and Sons.
Hardwood flooring is a sound investment that alleviates allergies, adds beauty and value, and requires minimal maintenance. For a family home, look for hardwood flooring that has a subtle-scraped surface texture to hide general wear-and-tear. It will also give your kitchen that "lived in" look and feel!
Ready to get cooking? Contact us today at 716-852-0556.
Featured Hardwood: Pacific Grove (Gold Dust) by Shaw Floors