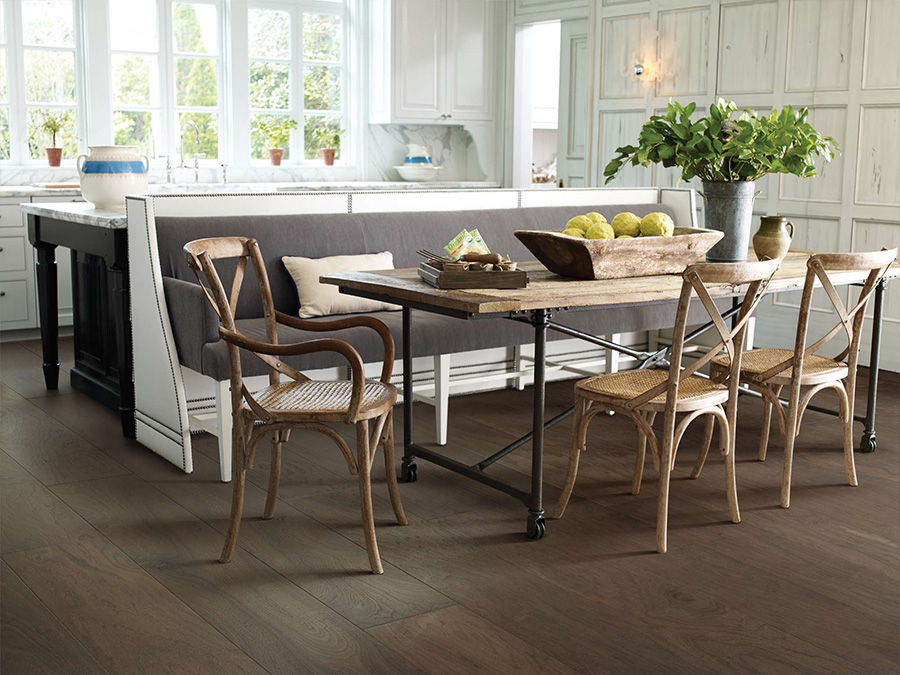 Selecting a hardwood floor for your home may seem daunting at first glance but David Tiftickjian and Sons strives to make the decision as possible.
When you need a dark floor that offsets light color cabinetry or furniture, consider walnut flooring. Walnut is generally darker and it has a rich, dramatic grain, highlighting the beauty of natural wood.
Call us today at 716-634-8835 to get started on your next hardwood flooring or come see us in person at our Williamsville showroom!
Featured Hardwood: Landmark Walnut (Washington) by Shaw Floors